Great Debate 2020 – Find your local heat
The HA's public-speaking competition for students aged 16-19
Published 11th September 2019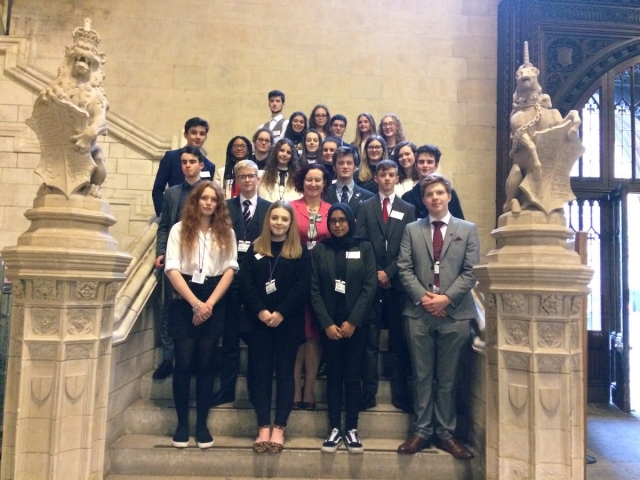 Heats will be taking place across the country over the autumn term. This list of available heats will be updated frequently.
Please email greatdebate@history.org.uk in order to:
Book onto a local heat
Offer to host a local heat
Subscribe for updates on heats as they are scheduled
Register interest for a heat to be held in your area, if there is not one already.
Confirmed Heats 2020:
Bradford – 6pm, 18th November 2019
Woodhouse Grove School
Bristol – 6:30pm, 27th November 2019
University of Bristol Humanities/School of Arts Complex, Woodward Road
Buckinghamshire – 6pm, 12th December 2019
Pipers Corner School
Canterbury – 7pm, 5th November 2019
The Kings School
Chichester – 7pm, 28th November 2019
Friends' Meeting House
Edinburgh – 9th December 2019
Mary Erskine School
Nuneaton – 5pm, 13th November 2019
Etone College
Sheffield – 5pm, 24th October 2019
Humanities Research Institute, University of Sheffield
York – 19th November 2019
Bootham School
Heats TBC
These heats are not yet formally scheduled at this stage, but you can still register interest in them by emailing greatdebate@history.org.uk. You will then be informed as soon as their details have been confirmed.
Birmingham - King Edward VI Camp Hill School
Cardiff - Cardiff High School
London, Central – Pimlico Academy
Merseyside – Upton Hall School
North Wales – Ysgol Eirias
Peterborough – Oundle School
Shropshire – Shrewsbury Sixth Form College
Taunton – Queen's College
West Surrey – St Nicolas's Church School
Lincoln – Lincoln University
Links: