Glasgow's Own in the Battle of Britain
Published: 3rd December 2010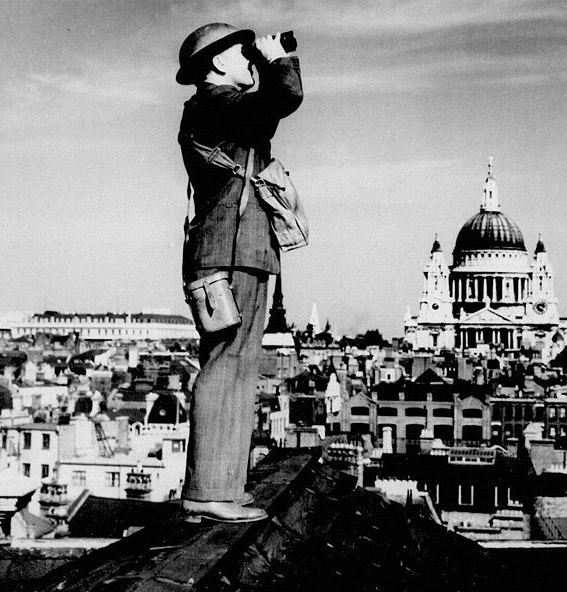 The first lecture in the Glasgow and West of Scotland Branch
"Glasgow's Own in the Battle of Britain" -dual presentation by Flt. Lt. P.G. Traynor, Historian 602 (City of Glasgow) Squadron Museum Association and Mr. J. Devine, Head of Multi-media, Hunterian Museum
Flt. Lt. Traynor set the scene of 602 Squadron's crucial contribution in the Battle of Britain by referring to the inspiring effect of Churchill's speeches. He remarked that although the Battle of Britain is thought to have commenced over the south-east of England, in fact it began further north. The first German plane to be brought down was by 602 Squadron, stationed at Drem. Then the old world courtesies still prevailed: full military honours were paid at a 'nazi's' burial; a hospital visit made to a wounded enemy pilot.
602 was an auxiliary squadron, not a regular RAF unit. The fact that 602 had already as an auxiliary squadron extensive flying experience paid off, after moving south to Westhampnett, just prior to the Battle of Britain's 'hardest day.'
One of the initial difficulties at Westhampnett was spares. Once a stratagem was resorted to on a visit to another airfield of removing spares, as the 'spoils of war'!
In referring to 602 Squadron records, Flt. Lt. Traynor mentioned the ground crews' daily struggle to repair Spitfires -even under a canvas hanger - and the pilot who before his Spitfire's undercarriage had fully retracted on take off shot down an enemy plane in one minute. He paid tribute to the flying skills of all of 602 Squadron's pilots, especially those who had been decorated. Two particular pilots were singled out: Archie McKellar who flew from Drem and Sandy Johnstone who went on to lead 602 Squadron.
On 7 September, when the Luftwaffe switched from attacking airfields to bombing London, Sandy Johnstone's reaction was recalled, "I nearly jumped clean out of my cockpit"..."ahead and above a veritable armada of German aircraft." Sandy Johnstone immediately placed his pilots between the enemy aircraft and the sun to dive and cut them off; then the Glasgow pilots had to split up to attack the German fighter and bomber formation .
On 15 September, during the London raid, 602 flew as Park's 'praetorian guard'.
The talk concluded with 602 Squadron's return to Scotland in December 1940.
The reality of Flt. Lt. Traynor's personal focus on RAF records - unlike that of historical reviews of the air war - revealed the fighting efficiency of 602's cohesive Squadron, which was second to the Poles with 102 kills. The talk came alive with airfield and aeroplane photographs and sound recordings assembled by Mr. Devine. The photographs were given to 602 Squadron by its members, families and friends.
Attendance: 46