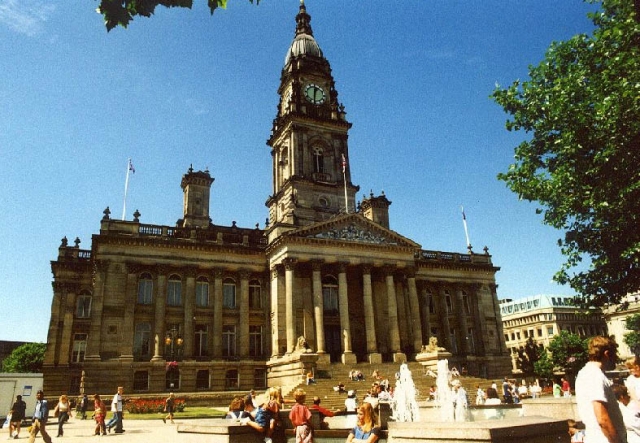 Bolton Branch Programme 2021-22
https://boltonhistoricalassociation.wordpress.com/
Branch Contact: Ms Melissa Wright,
email boltonhistory@aol.com or telephone 07912 369060
We are still unsure if events will run face-to-face or online. Please contact us to register your interest in this event and we will keep you updated.
13 September 2021, 7.30pm
Venue: Bolton School (TBC)
Bolton Branch AGM, followed by talk
Stuart spectres and Roundhead revenants: the Bolton massacre and the ghosts of the English Civil War
Professor Charles Esdaile, University of Liverpool
If there is one thing that is certain about the English Civil War, it is that it was a time of great turmoil and suffering for the peoples of the British Isles: death from disease was widespread, destitution general and destruction wholesale; soldiers and civilians alike witnessed sights that were all the more shocking for the fact that, other than in Ireland, there had been no armed conflict for the best part of a century; and there was a common feeling that the world had been turned upside down. All this left a deep mark upon the psyche of the inhabitants, rich and poor alike, a mark, it can be argued, that is to this day reflected by the numerous stories that exist of Cavalier and Roundhead ghosts, including, not least, Bolton's very own Earl of Derby. Charles Esdaile is Professor Emeritus in History at the University of Liverpool. He is the author of numerous books on the Napoleonic period and the history of modern Spain, but has also nurtured a life-long interest in the English Civil War, not least through forty years' service in the armies of the Sealed Knot. He is currently working on a book for Anthem Press entitled Stuart Spectres: Ghosts of the English Civil War.
4 October 2021, 7.30pm
Venue: Bolton School (TBC)
'Curing' Homosexuality in India 1970-1999
Rianna Price (PhD student, Lancaster University)
This paper looks at the ways in which Indian psychiatrists attempted to 'cure' homosexuality in the last three decades of the twentieth century. It explores the social, political and cultural contexts which created the circumstances in which homosexuality came to be seen as a disorder. There is also a reflection on concepts such as tradition and family, and how queer individuals were coerced into treatment. The paper also considers the history of legislation which criminalised homosexuality from the colonial period up until 2018. Although legislation does not necessarily correlate to homophobia in all circumstances, the categorisation of homosexuality as a 'crime' and as a 'disease' is reflective of judicial practice. Overall, the paper seeks to understand the broader themes and contexts which allowed for homosexuality to be considered a disease which could be 'cured'. Rianna is a PhD student at Lancaster University. Her PhD research looks at the medicalisation of homosexuality in postcolonial India. Alongside her PhD, she is the Editorial Assistant of South Asian Studies, and a Legacy Editor at EPOCH magazine.
8 November 2021, 7.30pm
Venue: Bolton School (TBC)
Cresse son of Genta: A Forgotten Medieval Jew
Dr Dean Irwin, Canterbury Christ Church University
Biography has long been an important tool for historians of medieval Anglo-Jewry. The lives of a number of Jews have been reconstructed over the course of the last century. This work has focused, almost exclusively upon the "super-plutocrats" (i.e. the richest and most influential members of the community). This is despite the fact that the sources also allow us to access the middling ranks of the medieval Anglo-Jewish community. This talk will explore the life of a single, middling, Jew called Cresse son of Genta, by focusing on his social and familial networks within the London Jewry. In order to do this, I will examine the evidence of Cresse's moneylending activities, to enable a discussion of his interactions with Christians and Jews. As a result, it will be seen that those of middling rank occupied an important position in English society during this period. Moreover, unlike their counterparts at the top of society, the careers of middling Jews could be more varied and fluid. Cresse, for example, was a moneylender but also a lawyer and merchant. Crucially, Cresse's family can also be traced through the records. Consequently, this paper will explore the professional and familial relationships which defined his career. Dean Irwin completed his PhD at Canterbury Christ Church University, where he considered the records generated by Jewish moneylending activities in medieval England.
6 December 2021, 7.30pm
Venue: Bolton School (TBC)
WWI cartoons: Drawing the First World War to a Conclusion
Professor Alan Sharp, Emeritus Professor of International History, Ulster University
This lecture will examine the Paris Peace Conference of 1919 through the eyes of a number of cartoonists, mainly from Britain, France and Germany. Their drawings offer interesting perspectives on some of the key problems facing the peacemakers but the cartoons also offer some striking contrasts of style and content and reveal much about the concerns, assumptions and fears of their intended audiences. Alan Sharp is Emeritus Professor of International History at Ulster University from which he retired as Provost of its Coleraine campus in 2009. His books include The Versailles Settlement: Peacemaking after the First World War, 1919-1923 (Macmillan 1991, third edition 2018), David Lloyd George: Great Britain (2008) and Consequences of Peace, The Versailles Settlement: Aftermath and Legacy 1919-2010 (2010), in the thirty-two volume Haus publishers Makers of the Modern World series, of which he was the general editor. A revised edition of the Consequences of Peace, appeared in 2018, entitled Versailles1919: A Centennial Perspective . He is presently working on a short history of British University sport.
10 January 2022, 7.30pm
Venue: Bolton School (TBC)
Presidency, Power and Pestilence: Thomas Wentworth's government of the North in the 1630s
Dr Fiona Pogson, Liverpool Hope University
Abstract: Thomas, Viscount Wentworth of Wentworth Woodhouse, in the West Riding, was appointed President of the Council of the North in 1628 and given charge of the northern commission for compounding with recusants the following year. He was an energetic and determined administrator of the northern counties, retaining overall control during his service in Dublin as the king's Lord Deputy of Ireland. This talk will explore his approach to the government of the northern counties during Charles I's reign, in particular his handling of opposition to his government. During the early part of his administration, he was faced with an outbreak of plague in the northern capital, and this talk will also examine how he responded to this epidemic by implementing 'lockdown' in York in the summer of 1631. Fiona Pogson is a Senior Lecturer in History at Liverpool Hope University. Her doctoral thesis focused on Wentworth's role in court politics, 1628-40, and she has published a number of articles and chapters on aspects of his career, including his presidency of the Council of the North and his management of the north commission for compounding with recusants. She has also edited the surviving financial accounts of Wentworth and his close associate Sir George Radcliffe for the Irish Manuscripts Commission. She is series editor of the Record Society of Lancashire and Cheshire and a council member of the Historic Society of Lancashire and Cheshire.
7 February 2022, 7.30pm
Venue: Bolton School (TBC)
A Queen, a Spy, a Warrior: Three French Women in England in the Reign of Charles I
Dr Jonathan Spangler, Manchester Metropolitan University
This talk will explore at the lives of three French women who all played a prominent role in the political and cultural world of Charles I's England. Queen Henrietta Maria is well known: the Catholic consort who was so compatible with her husband that he, quite extraordinarily, had no mistress. Less well known is her friend and sometime mentor, the Duchesse de Chevreuse, Marie de Rohan, an intriguer on both sides of the Channel who is sometimes considered to be the model for The Three Musketeers character Milady. Another woman whose life was intertwined with both of these was the Countess of Derby, Charlotte de la Trémoïlle, whose marriage to James Stanley represented an important alliance between English and French Protestants, and whose legendary defence of Lathom House during the Civil War remains a captivating part of Lancashire history. Jonathan Spangler (DPhil, Oxon) is a specialist in the history of monarchy and the history and culture of the French court in particular. His work focuses on the trans-national exchanges of princes and courtiers in the early modern period and has published a monograph The Society of Princes (2009) about one such aristocratic clan, the Guise. His new book, Monsieur (2021) focuses on the role of the younger brothers of French kings between 1550 and 1800. Jonathan is a senior lecturer in early modern history at Manchester Metropolitan University, and senior editor of the journal The Court Historian.
7 March 2022, 7.30pm
Venue: Bolton School (TBC)
Talk: Title TBC
Dr David Brown, Southampton University