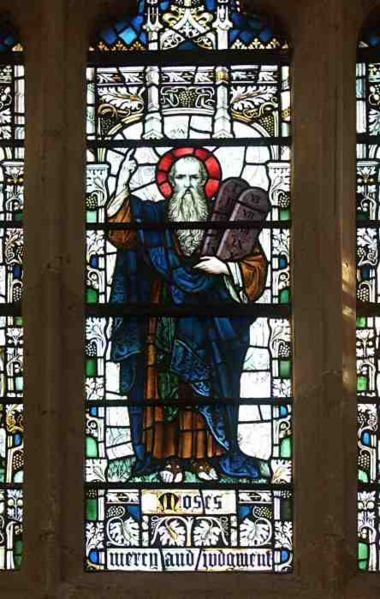 Exeter Branch Programme 2021-22
Branch Secretary: Dr Robert Guyver, tel 01392 491 898, email guyverrobert@gmail.com
The Exeter Branch of the Historical Association is inviting you to these scheduled Zoom meetings.
Monday 20 September, 2021 06:00 pm
Speaker: Dr Robert Guyver
Topic: The life and death of the missionary bishop, John Coleridge Patteson (1827-1871) (with reference to his cousin, biographer and mission supporter, the author Charlotte Mary Yonge [1823-1901])
Time: Monday September 20, 2012, 6 pm (London)
Join Zoom Meeting
https://us02web.zoom.us/j/87211115359?pwd=N1JKOG96Q3hvcDd6SFNuREI4Z0xLdz09

Meeting ID: 872 1111 5359
Passcode: 306086
Paragraph giving background to the talk
Today and this week marks the 150th anniversary of the martyr's death of Bishop Patteson and two others who were with him (Rev Joseph Atkin, his chaplain, and Stephen Taroaniara, a local teacher) at Nukapu, an atoll island in the Reef Islands (now in the Solomon Islands). Although attempting a narrative of his life might seem relatively straightforward, establishing the facts about – and reasons for – Patteson's death presents several challenges as investigating a mix of indigenous histories, eye-witness accounts and subsequent interviews, involves considerable detective work (i.e. sifting through the source-scepticism of others). Charlotte's Yonge's two-volume biography (1873, 1874) made use of a rich collection of family letters, and she provided financial support for her cousin's missionary work in the Pacific by sharing the profits from two of her romantic novels, The Heir of Redclyffe (1853) andThe Daisy Chain (1856). A complex case study informing the current debate about Britain's colonial history can be constructed out of the events in Patteson's life and the subsequent development of Christian churches in Melanesia with a local indigenous ministry. In one sense there is an element of relational phenomenology with exchanges of culture and mutual adjustments to how different beliefs and procedures are valued.
Biography
Robert Guyver was a primary teacher, and advisory teacher for primary history and a senior lecturer in Education specialising in primary history. He has been involved in working with Exeter Cathedral to find suitable ways to commemorate Patteson's death. He is the Secretary of the Exeter Branch of the Historical Association. He has recently (May, 2021) written about postcolonial dimensions to the history curriculum through the eyes of thirty-three London BAME secondary students and seven of their teachers: https://www.hej-hermes.net/8-209
Tuesday 12 October, 2021 6:00 pm
Speaker: Dr Des Atkinson, University of Exeter
Topic: The English prelates of the fifteenth century – a prelude to humiliation?
Join Zoom Meeting
https://us02web.zoom.us/j/83942927708?pwd=RFRBMUNSbjk1RTRvd0Y3MTFQS0xodz09
Meeting ID: 839 4292 7708
Passcode: 363777
Paragraph giving background to the talk:
The submission of the clergy to Henry VIII and their acquiescence to the break with Rome represent a puzzle. Why did the late medieval Church come to an end in what seems such a meek and even impotent fashion? What was the role of the prelacy in this process? This talk will examine the story of the English Church over the course of the fifteenth century to tease out how the high command of the Church were trained and promoted. It will look at what kind of men were recruited to its highest ranks and their formation at the universities. The role of the law, both as the focus of their education but also as the forum in which they developed their careers will be examined. At the beginning of the fifteenth century, the western Church was in crisis with the papal schism dividing nations across Europe. The resolution of that conflict through the intervention of secular powers led to the strengthening of the role of princes in their national Churches. In England, the episcopacy came to be populated by men who earned their place through merit and service, while those of noble birth no longer represented a significant proportion. The argument will be that all of these developments led the Church to a point where effective clerical resistance to the power of Henry VIII's kingship in the next century was simply not possible.
Biography
Des has recently been awarded his doctorate from the University of Exeter where he studied under Professor James Clark. Des's thesis focused on the prelates of the late medieval English Church, in particular the career of Dr John Morton, cardinal archbishop and chancellor to Henry VII. Des's first degree was at the University of Birmingham back in the late 1970s. He then spent his working career in the IT industry but always had a desire to come back to academic study. He did so in 2012 when he went to the University of Cambridge where he was awarded his MPhil in medieval history in 2013. After that he studied as a part-time student at Exeter, leading to his doctorate this spring. Des has recently taken on the role of project supervisor for the publication of the Norden survey of Devon manors. That survey was produced in the early seventeenth century, and the project makes use of local volunteers across Devon to assist in its transcription. Des will also be working on the publication of the extents of Canonsleigh Abbey (produced in 1323) for the Devon & Cornwall Record Society. Canonsleigh was the subject of Des's MPhil thesis.
Friday 12 November 2021 8 pm.
Speaker: Dr Martyn Davison, Pakuranga College, Auckland, New Zealand
Title: The New Zealand Wars (1840s-1860s): From Exeter to Aotearoa New Zealand – a history teacher's perspective on why they matter
Time: 8 pm Friday 12 November 2021 (London time) (Note: This is 9 am on Saturday 13 November in New Zealand, which is 13 hours ahead)
The Exeter Branch of the Historical Association is inviting you to a scheduled Zoom meeting.
Join Zoom Meeting
https://us02web.zoom.us/j/88684835648?pwd=K0hieFRLTmhhWXZWYit3K1MzN2UyQT09
ID: 886 8483 5648
Passcode: 683055
Paragraph giving background to talk: The New Zealand Wars are acknowledged as the country's defining conflict and yet only from next year will it be compulsory for them to be taught in New Zealand's schools. Why such foot-dragging about this important part of the country's past? This webinar explores the nature of the New Zealand Wars for those involved, both Māori (the indigenous peoples of Aotearoa New Zealand) and British forces and seeks to understand why they still matter today. It also looks at why New Zealand schools are moving from a history curriculum that gave teachers complete autonomy to one that seeks to prescribe what is taught. The webinar presenter, Martyn Davison, frames this discussion from his standing as someone trained in the UK and who has taught history in Auckland, New Zealand for nearly twenty years.
Biography: Martyn Davison has been a secondary school teacher since 1996. He has fond memories of teacher training at St Luke's (the University of Exeter) under the tutelage of Jon Nichol and beginning his teaching career in Plymouth. In 2002, Martyn relocated to New Zealand. Since then he has had a particular interest in the teacher as researcher movement and how young people develop historical empathy. Following doctoral study, Martyn spend time as a professional teaching fellow at the University of Auckland and he is currently back in the classroom teaching history at a secondary school in Auckland.
Monday 7 March 2022 6 pm
Speaker: Dr Julia Neville
Title: Devon in the 1920s: progress of a voluntary research collaboration
Venue: Zoom
The Exeter Branch of the Historical Association is inviting you to a scheduled Zoom meeting.
Join Zoom Meeting
https://us02web.zoom.us/j/86074066914?pwd=V2NTKzJtTlpaVmdvRktQdDc1ZGJVQT09
ID: 860 7406 6914
Passcode: 491847
Background
The 'Devon in the 1920s' project is a research collaboration hosted by Devon History Society, Devon Family History Society, the South West Heritage Trust and The Box (Plymouth). It recognizes that by comparison with the period of the First and Second World Wars, there is a dearth of local history research on this 'forgotten decade'.
The project draws on family histories and new and completed research to develop an understanding of what Devon was like in the 1920s, and how this resembled or differed from other parts of the country. The project explores the themes of the Legacy of the Great War, Growing Up, Rural Life, Progress and Technology, and Tourism and Leisure. Since the project was initiated in 2020 (its formal launch was deferred as a result of the pandemic) it has recruited over 100 contributors and established a number of research projects related to the key themes.
The intention is for research to continue during 2022 and 2023 with the aim then of making material available to heritage and arts and culture groups to prepare public presentations for a 'Festival of Devon in the 1920s' planned for 2025.
Julia Neville will discuss the emerging findings from the research project and on the benefits of broad engagement with volunteer researchers.
Biography
Julia Neville is an Honorary Research Fellow at the University of Exeter, where she completed her doctorate in 2010 after retirement from a career in NHS management. Not surprisingly her first project as a collaborative community historian featured hospitals, the temporary hospitals created during the First World War, specifically in Exeter but also more generally in Devon. These were widely featured in the Devon Remembers Heritage Project, and led to a Devon County Council project to install commemorative plaques on the Exeter War Hospitals. With the support of Devon History Society Julia has also co-ordinated group research projects on Early Victorian Schools and Devon Suffrage Activists. Her most recent book is a co-authored set of studies, Devon Women in Public and Professional Life, 1900-1950: Votes, Voices and Vocations, published by Exeter University Press, 2021.
Monday 21 March 2022 6 pm (agreed date but provisional time)
Topic: The Crisis of the Meritocracy: How Popular Demand (not Politicians) Made Britain a Mass Education Society
Speaker: Professor Peter Mandler, University of Cambridge, President of the Historical Association
Venue and details: This is a Presidential lecture arranged in conjunction with the History Department of the University of Exeter. Covid restrictions permitting it is hoped that this will be a live event and details of the venue will be available closer to the time from Robert Guyver on guyverrobert@gmail.com or in the Exeter Branch website: https://exeter-branch-historical-association.org
Paragraph giving background to talk:
Before the Second World War, only about 20% of the population went to secondary school and barely 2% to university; today everyone goes to secondary school and half of all young people go to university. How did we get here from there?

The Crisis of the Meritocracy answers this question not by looking to politicians and educational reforms, but to the revolution in attitudes and expectations amongst the post-war British public – the rights guaranteed by the welfare state, the hope of a better life for one's children, widespread upward mobility from manual to non-manual occupations, confidence in the importance of education in a 'learning society' and a 'knowledge economy'.

As a result of these transformations, 'meritocracy' – the idea that a few should be selected to succeed – has been challenged by democracy and its wider understandings of equal opportunity across the life course. At a time when doubts have arisen about whether we need so many students, and amidst calls for a return to grammar-school selection at 11, the tension between meritocracy and democracy remains vital to understanding why our grandparents, our parents, ourselves and our children have sought and got more and more education – and to what end.
Biography:
Peter Mandler is an historian of modern Britain who teaches at Cambridge University; his books cover a range of social, cultural, political, and intellectual history subjects relating to Britain since the 18th century and also to the history of the social sciences in the wider Anglophone world. Between 2012 and 2016 he was President of the Royal Historical Society and from 2020 he serves as President of the Historical Association. He is a Fellow of the British Academy and of the American Academy of Arts and Sciences. He was born and raised in the USA but has spent most of his adult life in the UK; he is married to Ruth Ehrlich, a professional violinist, and has two grown-up children, who are also sadly split between the US and the UK.