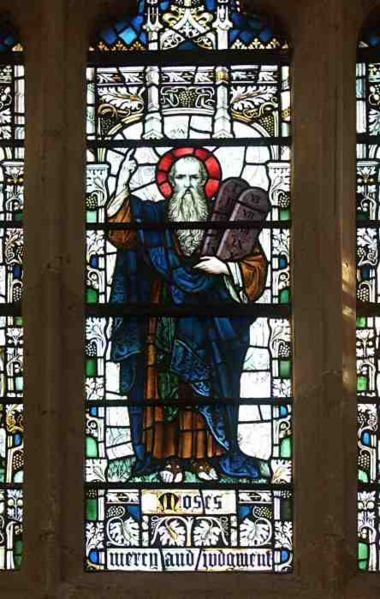 Exeter Branch Programme 2020-21
Branch Secretary: Dr Robert Guyver, tel 01392 491 898, email guyverrobert@gmail.com
Planned events for general interest; dates to be decided/ announced
The Annual Barton Lecture
6 pm on Wednesday 2 December 2020.
Speaker: Prof. John Tolan, an expert in the intellectual and cultural history of the medieval Mediterranean. His topic picks up on Simon's interest in intercultural relations and considers it in relation to Jewish communities in England.
Title: Baronial revolts and anti-Jewish violence in Henry III's England (1258-1267).
The annual Barton Lecture is a public lecture in memory of Prof. Simon Barton. Each year, the University of Exeter's Centre for Medieval Studies invites prominent scholars to give a talk on a theme relevant to Simon's work. This year it will be at Please register for this through this Eventbrite link. If you know anyone who might be interested in this talk, please advertise it to them and direct them to the Eventbrite link.
Talk 2 (possibly Zoom)
Speaker: Dr Stuart Mole CVO OBE
Title: The Commonwealth after apartheid: The democracy agenda
Note: Dr Mole has just successfully completed his PhD on this topic and was an eye-witness to some of the events he examines.
Talk 3 (possibly Zoom)
Speaker: Dr Robert Guyver
Title: General Sir Redvers Buller VC (1837-1909): A global life
This talk explores Buller's career at the height of the British Empire. This takes us to Canada, Ashanti (currently in Ghana), and South Africa. Some of the controversies associates with his campaigns are examined.
Talk 4: Dr Robert Guyver (possibly Zoom)
Title: Missionary and martyr in the Pacific: The life and death of Bishop John Coleridge Patteson (1827-1871)
This tracks Patteson's career in England, New Zealand and Melanesia against a background of developing events in the British Empire. It looks at how his life and death led to a fusion of the Anglican-Melanesian church traditions.
Planned events for schools; dates and titles to be announced. Heads of history in several Exeter-area schools are currently discussing priorities for these talks
B.1
GSCE-related
Talk 5 GCSE History Topic 1 Zoom talk
Talk 6 GCSE History Topic 2 Zoom talk
B.2
A-Level
Talk 7 A-Level Topic 1 Zoom talk
Option of
Talk 8 A-Level Topic 2 Zoom talk