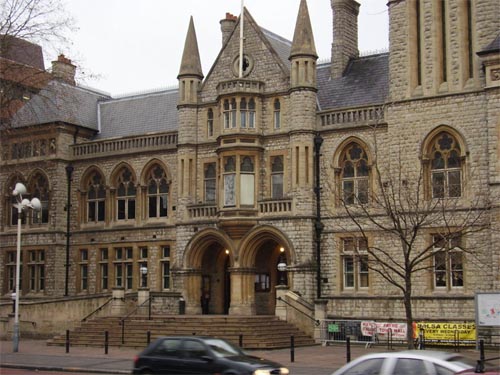 Ealing Branch Programme 2020-21
Unless otherwise stated, meetings are held on the second Tuesday of each month at Ealing Green Church, W5 5QT, at 7.30pm.
Please note that due to the Covid-19 situation the first two meetings of the season will be held by Zoom. Other changes to the programme may need to be made, including holding further meetings by Zoom. Any changes will be notified on our website: www.ealinghistory.org.uk, by email and on local Facebook sites
If you are a speaker and interested in hosting a talk please contact Rodney Reid at rodneygvreid@aol.com
2020
8 September at 7.30pm Zoom meeting
Dr Tehyun Ma, Lecturer in International History, University of Sheffield
'The Chinese Revolution of 1911'
13 October at 6.30 pm Zoom meeting
Prof. Charles Giry-Deloison, Professor at the University of Artois at Arras
'Tudor England and Europe, 1485-1603'
10 November
Nicholas Milton, freelance journalist and historian
'Neville Chamberlain's Legacy - Hitler, Munich and the Path to War'
8 December
Dr. Sean Cunningham – Head of Records team, National Archives
'The Field of the Cloth of Gold and Henry VIII's foreign policy' & AGM
2021
12 January
Dr Margarette Lincoln, Visiting Fellow at Goldsmiths, University of London,
and Curator Emeritus at Royal Museums Greenwich
'Mary Lacy, the Female Shipwright'
9 February
Prof. Adam Smith, Professor of US Politics and Political History, University of Oxford
'The Battle of Gettysburg: why it mattered'
9 March
Prof. David Edgerton, Professor of Modern British History, King's College London
'The Rise and Fall of the British Nation'
13 April
Dr Helen Paul, Lecturer, Southampton University
'The South Sea Bubble 1720'
11 May
Dr Iain Stewart, Lecturer in Modern European History, University College London
'The Dreyfus Affair'
Members (£15 annual fee) and Visitors (£5 per talk) Students free.
Secretary: Pierre Thomas tel. 0208 567 655