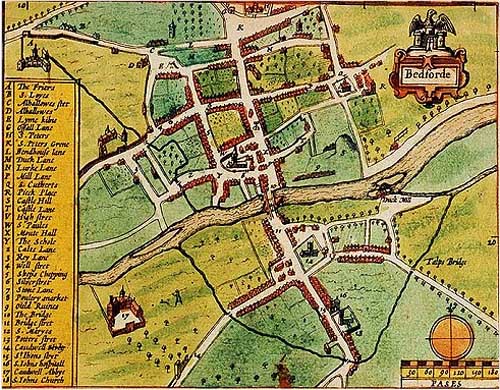 Bedford Branch Programme 2021-22
Programme of online Zoom lectures, Mondays, 7.30pm
4 October 2021:
Gill Hannington "Wrest Bath House"
1 November 2021:
Andrew Hann (English Heritage)
"Saviour or Asset Stripper? Reassessing the impact of John George Murray on the Wrest Park Estate."
6 December 2021:
Eleanor Parker (Brasenose College, Oxford)
"Ryman's 15th Century Poems"
17 January 2022:
Bob Shoemaker (Sheffield University)
"Prison Statistics."
We will be thinking of late Professor Clive Emsley, who worked closely with Bob.
7 February 2022:
Andrew O'Shaughnessy (University of Virginia)
"President Thomas Jefferson"
21 March 2022
Tim Burnard (Hull University)
"From Slavery to Emancipation in Britain and its Empire, 1756-1838"
All meetings are by ZOOM for details how to access individual meetings contact
James Collett-White on 01234 266839 or james@simla.org.uk.