Glasgow & West of Scotland Branch Programme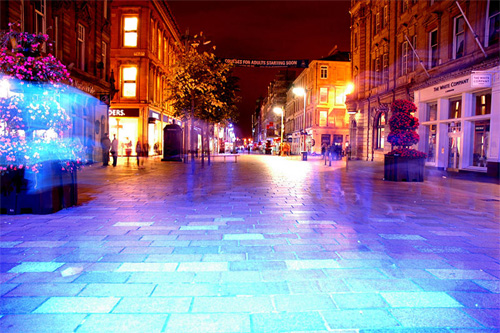 Glasgow & West of Scotland Branch Programme 2019-20
ALL BRANCH MEETINGS POSTPONED UNTIL FURTHER NOTICE DUE TO COVID-19
FOR FURTHER INFORMATION PLEASE SEE OUR COVID-19 STATEMENT AT www.history.org.uk

Talks are held in Hillhead Library, Byres Road on the second Thursday of the month at 5.30pm, except for the event to be confirmed on 11-13/02/2020, 'Johnson and Boswell: The History of Ideas'.
Thursday 10 October 2019
'Envoi'
For closure of our WWI commemoration, some of us who are the last generation to know those who participated speak briefly about a family object (e.g. postcard, medals).
Thursday 14 November 2019
'Why Men Go to War'
As illustrated in the life of Mr Thomas Graham, the future FM Lord Lyndoch and married to the beautiful Mrs Graham of Gainsborough's portrait.
Speaker: Carole Divall
Thursday 12 December 2019
'The Glorious Revolution 1688-89'
The Glorious Revolution from a Scottish perspective - in response to requests after our Darien talk.
Speaker: Dr Neil McIntyre
Tuesday 11 - Thursday 13 February 2020
'Johnson and Boswell: The History of Ideas'
Event to be confirmed in conjunction with a programme of Literary and Historical presentations, talks, and symposia on the Scottish Enlightenment and the London Club famously of Joshua Reynolds, Edmund Burke, Oliver Goldsmith, and others.
Supported by the Glasgow and West of Scotland Branch
Thursday 12 March 2020
'Old Castle Lachlan: Its Consolidation and Clan Lachlan'
To follow a talk on the rebuilding of the Puffer VIC 32.
Speaker: Donald Maclauchlan
POSTPONED Thursday 9 April 2020
'The 1820 Rising'
The 1820 Rising in Scotland (now properly researched): Why it took place and what happened afterwards, including the executions and transportations.
Speaker: Dr Gordon Pentland