Glasgow & West of Scotland Branch Programme
Glasgow Branch Programme
By Marie Davidson & Richard Binns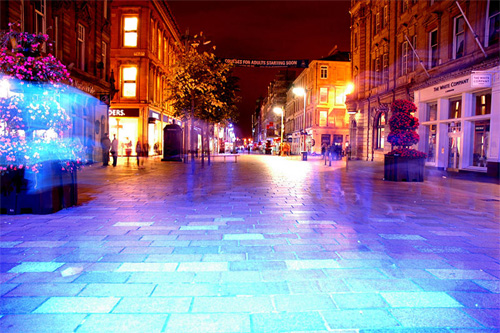 PROGRAMME FOR 2018 – 2019
All talks are held in Hillhead Library, 348 Byres Road, Glasgow G12 8AP at 17.30, except on 28th November when the G&WSBHA and G&SUOTC are holding a joint event (please note venue shown below)
2018
Thursday 11th October
"Puffers - Scottish icons"
Speaker: Mr. Nick Walker, Director, The Puffer Preservation Trust.
These little steam ships steamed around the west coast and the islands for over a century from James Watt's day.
Wednesday 28th November at 7.00 p.m.
Venue: Room 201 McIntyre Building, University of Glasgow, top of University Avenue near the Main Gate
"Hundred days to Victory"
Speaker: Mr. John Stelling, Director, North East Land, Sea & Air Museum, Sunderland.
By Armistice Day 1918, Britain had learned from the previous battles and developed the means that enabled her to recover and regroup after the German offensive.
Talk combined with the Glasgow & Strathclyde Universities OTC.
Thursday I3th December
"Joan of Arc - and how she was viewed over the centuries"
Speaker: Professor Anne Curry.
The second James Clarkson Memorial Lecture.
2019
Thursday 14th February
"Darien 1698"
Speaker: Professor V. Perez De Leon.
What happened - Spanish and Scottish interpretations?
Thursday 14th March
"Minority Government - in the past"
Speaker: Dr. Tim Peacock.
Will it happen again?
Thursday 11th April
"'Books that made History"
Our members convince us with their reading.
You tell us. Not just "Mein Kampf" 1925 or "The Communist Manifesto" 1848.
There is no charge for admission. The Branch membership is £10 per annum.
For further information, contact the Secretary: gwsbhistoricalassociation@gmail.com.