Nottingham Branch Programme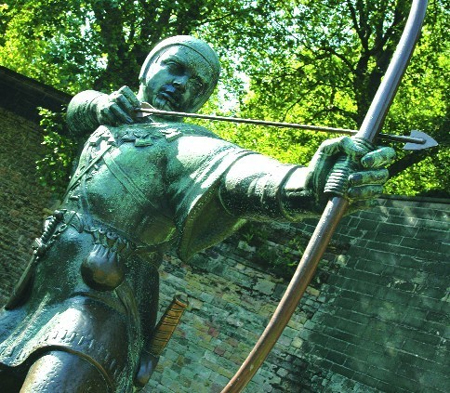 Nottingham Branch Programme 2021-22
There are wonderful lectures and podcasts available to HA members on the HA's national website, not least by Michael Wood, Anne Curry and Peter Mandler.
At present, it is difficult to predict what will be the situation regarding meetings and vaccines later this year.
All meetings are tentative and depend on the situation by the autumn. Please check that the lectures are on, and if they will be held at Bromley House (email to me, as at bottom of this sheet). Best wishes,
Chris
25 September 2021 (SATURDAY, 10.00)
Guided two-hour walk to see the outstanding pre-First World War Nottingham City architecture of Watson Fothergill (1841-1928). Led by Lucy Brouer
As a group booking, it will cost £12.00, not £15, per person. There will be an optional lunch afterwards, possibly in one of his buildings.
Places are limited, so please reserve a place early, at least by 16 September, with Becky Carter ( Rebecca.carter@hotmail.co.uk )
27 October 2021
''Writing the Walls': Word and image in the post-Reformation parish.'
Dr Felicity Heal, FBA (Oxford University)
Live Lecture
November 2021, date TBC
Topic on Jamaica in eighteenth century
Dr Sheryllynne Haggerty (Hull University)
Zoom Lecture
15 December 2021
'Napoleon's Legacy and His Place in European Memory'
Professor Alan Forrest (York University and Chair of the Napoleon Bicentenary Committee)
Live Lecture
5 January 2022
'Grace Darling, the Wreck of the 'Forfarshire' and the Vicissitudes of Victorian Heroines'
Professor Chris Wrigley (Nottingham University)
Live Lecture
9 February 2022
'Nothing to keepe me from the cold wett ground': a soldier's life in the British Civil War.
Dr David Appleby (Nottingham University)
Live Lecture
2 March 2022
'King Edwin and the Origins of the Kingdom of Northumbria'
Professor Barbara Yorke (Winchester University)
Live Lecture
*If you wish to attend, you need to reserve a seat at a meeting, and to do so please contact Chris Wrigley a week before, email preferred: chris.wrigley@nottingham.ac.uk or phone 07450 990 017
Meetings are held at 2.00pm on Wednesdays in Bromley House Library, Angel Row, Nottingham (with your back to the City Hall, the Library entrance is on the left, not far from the Square and is between Barnardo's and MSR Newsagents), unless otherwise stated... Bromley House is a listed building and, as yet, does not have lift access. Access to Bromley House is available only from 30 minutes before thelecture, and to the lecture room 15 minutes before.