Isle of Wight Branch Programme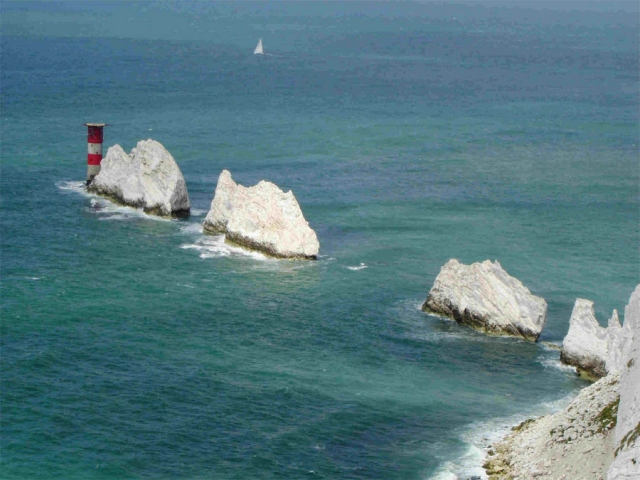 Isle of Wight Programme 2021-22
Meetings generally begin at 7.30pm and are held at The Riverside Centre, The Quay, NEWPORT, IW PO30 2QR, unless stated otherwise.
Meetings are free to national and local branch members, visitors £3
For further information please Contact Liz Mackenzie, email lizm.iowha@gmail.com or telephone 07850 480 852
13th October 2021 Meeting held at Newclose County Cricket Ground
Samuel Pepys: His Lively Life & Very Private Diary: 'Upstairs, Downstairs in the Age of
Charles II'
Kevin Shaw – Local Historian and HA Member
This talk reveals the intriguing life of Britain's most famous diarist who was eyewitness to many of the famed events of the turbulent 17th century – the execution of Charles I, the Restoration of the monarchy and London's twin Great disasters of Plague and Fire. A talented man, eminent in his own day as the brilliant, modernising administrator of the Navy for 30 years, secretly, Pepys lucidly and unguardedly recorded all aspects of the world in which he lived: from the King, his Court and mistresses, and the famous names with whom he daily mixed, to day-to-day domestics, his private feelings and observations, and even illicit liaisons. His life is vividly recalled through extracts from the famous and highly revealing secret diary … something only discovered over a century after his death.
10th November 2021 Meeting held at Newclose County Cricket Ground
The Treaty of Versailles
Professor Matthew Seligmann, Brunel University
The Treaty of Versailles has had a bad press. It has been blamed for interwar political instability, a failure to prevent future war, and for causing economic collapse. However, is any of this oft repeated wisdom actually true? Our lecturer, Prof Matthew Seligmann, Professor of Naval History at Brunel University, London gives us his view.
8th December 2021, 2.45pm start at Newclose County Cricket Ground
All the King's Horses
M J Trow – Author & Historian
From Alexander the Great's Bucephalus to "Galloper Jack" Seely's Warrior, soldiers and their horses have captured the imagination of artists, poets, historians and just about everybody. Horses were used in war by every civilization from the Assyrians onwards; some peoples, like the Huns and the Mongols, basing their entire economies on them. Like the men who rode them, famous horses had their back stories too. Bucephalus was afraid of his own shadow, one of the conquistador Hernando Cortes' horses was worshipped as a god; Napoleon's Marengo was not one but at least forty; Wellington's Copenhagen nearly kicked the Iron Duke to death. M J Trow's talk will give you chapter and verse.
19th January 2022 via Zoom
Hearing the Word: The Bible, the Prayer Book and Public Worship from Cranmer to 1660
Reverend Canon Dr Judith Maltby, Chaplain, Fellow & Dean of Welfare, Reader in Church History, Corpus Christi College, University of Oxford
This lecture explores the performative aspect of the Bible in English in the Long Reformation,
specifically, as a text translated to be read aloud in the context of public worship, and located
within the liturgy of the Book of Common Prayer. Did early modern laity and clergy understand their 'hearing the Word' to be different than private reading or even reading aloud in a domestic or non-church setting? Prof Judith Maltby, Fellow and Dean of Welfare at Corpus Christi College and Reader in Church History at the University of Oxford, explores that question, particularly in terms of the Prayer Book as, to quote Prof Alec Ryrie, a "bible delivery system".
To receive the Zoom link please contact gillian@rburnett.plus.com
9th February 2022 via Zoom
Origins of the French Revolution via Zoom
Professor David Andress, University of Portsmouth
In attempting to explain how something as apparently unthinkable as the French Revolution could have happened, Europeans were forced to confront their beliefs about the very nature of historical time, and how people and societies moved through it. The competing answers they came up with - from vast impersonal social forces to the subversive activities of deracinated scoundrels - have continued to colour academic, political and public understandings of historical change ever since. Our lecturer, Prof David Andress has taught at the University of Portsmouth since 1994 and has written widely on the French Revolution and its international contexts.
To receive the Zoom link please contact gillian@rburnett.plus.com
9th March 2022
Jews in the Roman Empire
Dr David Noy, The Open University
Jews were able to flourish despite several failed revolts and the imposition of a special tax, as the remains of their synagogues and burial sites show. Change occurred under the Christian emperors of the 4th century. Our lecturer, David Noy has written extensively about Jews in the Roman Empire, particularly at Rome and in Italy.
13th April 2022
The Great Exhibition 1851
Dr Eleanor Quince, University of Southampton
This talk explores the origins, staging and legacy of the Great Exhibition of the Works of Industry of All Nations, a fabulously extravagant international exhibition which took place in Hyde Park, London, from 1st May to 11th October, 1851. It was arguably the greatest of a series of international 'expositions' run throughout the nineteenth century, celebrating scientific and technological innovation, design aesthetic and the might of manufacturing. Our lecturer, Dr Eleanor Quince is a historian of modern Britain at the University of Southampton with an interest in cultural and object history.
UPDATE
The planned venue is no longer available. Instead of the Riverside, we will be meeting at The Parish Centre, 6 Town Lane, Newport PO13 1JU.
Doors open at 7 for a 7.30 start. Street parking is available but please remember to pay £1 for an evening parking ticket.
6th May 2022, 7.30pm
At Ryde School, Queens Road, RYDE, IW PO33 3BE
The Real Wolf Hall: the rise and fall of Thomas Cromwell
Dr Tracy Borman, Historic Royal Palaces
Thomas Cromwell is known to millions as the leading character in Hilary Mantel's bestselling trilogy. But who was the real Cromwell? With new insights into Cromwell's character, his family life and relationship with Henry VIII and his court, author and historian Tracy Borman reveals the life, loves and legacy of the man who changed the shape of England forever. The talk will be based on her Sunday Times bestseller, Thomas Cromwell: the untold story of Henry VIII's most faithful servant.
Tickets £7.50 (Island students free)
To book: https://www.trybooking.co.uk/BOOJ
For further information please call 01983 884 198