Isle of Wight Branch Programme
By Terence Blunden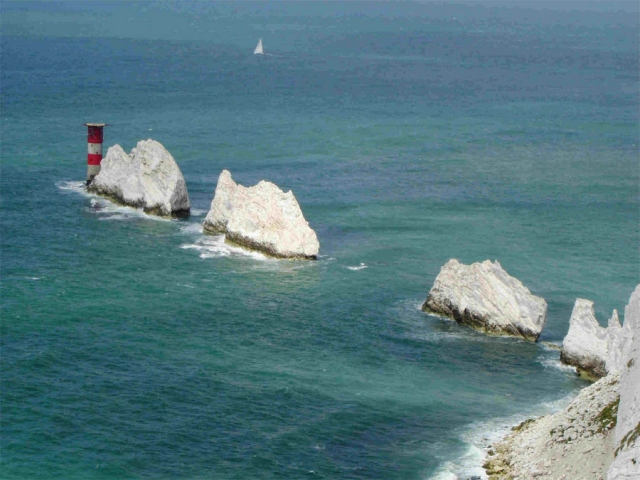 Isle of Wight Programme 2021-22
Meetings generally begin at 7.30pm and are held at Newclose County Cricket Ground, Blackwater Road, NEWPORT, IW PO30 3BE, unless stated otherwise.
Meetings are free to national and local branch members, visitors £3
For further information please Contact Dr Vivian Roberts, email Roberts.iwha@gmail.com or telephone 01983 865 420
13th October 2021
Covid-19 in Historical Context: the long history of racial health inequalities in the United States
Professor Jonathan Bell, University College London
If restrictions are in place, the lecture will be via Zoom.
10th November 2021
The Treaty of Versailles
Professor Matthew Seligmann, Brunel university
If restrictions are in place, the lecture will be via Zoom.
8th December 2021, 2.45pm
Have some Madeira, M'Dear
The Revd. Canon Graham Fuller
Afternoon Tea will be available following this lecture.
Taking the hint from the song by Flanders and Swann of sixty years ago, Graham and Rachel Fuller offer to uncork some vintage historical liquor by tracing little known connections between the Isle of Wight and the island of Madeira to include the following topics – the Madeira wine trade of the 18th century; the Leacock family whose home, at Springvale near Ryde in the 19th C, was Oakhill House whose cellars were replete with the wine that had made their fortune; John Leacock, son of the founder of the business, commemorated in St Helen's Church; Stephen Leacock – the renowned Canadian humorist, author and economist of the first half of the 20th C; his uncle, the Revd Stephen Butler – Vicar of Newchurch, who is commemorated by a tablet in the church.
19th January 2022 via Zoom
Hearing the Word: The Bible, the Prayer Book and Public Worship from Cranmer to 1660
Reverend Canon Dr Judith Maltby
To receive the Zoom link please contact gillian@rburnett.plus.com
9th February 2022
Origins of the French Revolution
Professor David Andress, University of Portsmouth
If restrictions are in place, the lecture will be via Zoom.
9th March 2022
Jews in the Roman Empire
Dr David Noy, The Open University
If restrictions are in place, the lecture will be via Zoom.
13th April 2022
The Great Exhibition 1851
Dr Eleanor Quince, University of Southampton
If restrictions are in place, the lecture will be via Zoom.
6th May 2022 Time TBC
At Ryde School, Queens Road, RYDE, IW PO33 3BE
The Real Wolf Hall: the rise and fall of Thomas Cromwell
Dr Tracy Borman, Historic Royal Palaces
Thomas Cromwell is known to millions as the leading character in Hilary Mantel's bestselling trilogy. But who was the real Cromwell? With new insights into Cromwell's character, his family life and relationship with Henry VIII and his court, author and historian Tracy Borman reveals the life, loves and legacy of the man who changed the shape of England forever. The talk will be based on her Sunday Times bestseller, Thomas Cromwell: the untold story of Henry VIII's most faithful servant.