Isle of Wight Branch Programme
By Terence Blunden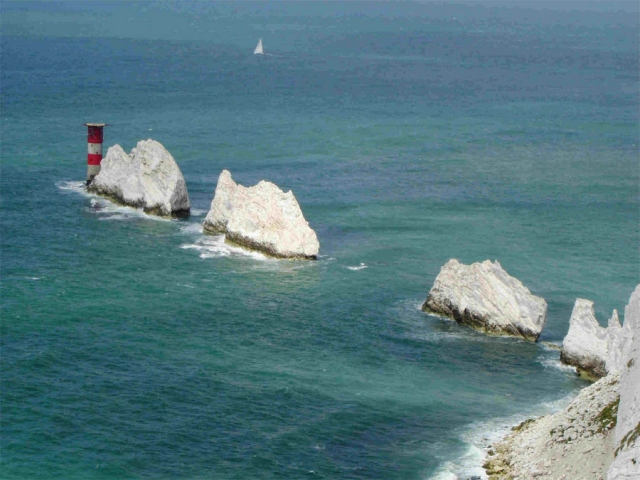 Isle of Wight Branch Programme 2019-20
ALL BRANCH MEETINGS POSTPONED UNTIL FURTHER NOTICE DUE TO COVID-19
FOR FURTHER INFORMATION PLEASE SEE OUR COVID-19 STATEMENT AT www.history.org.uk

All meetings start at 7.30pm (unless specified otherwise) and finish at approximately 9.00pm. Doors open at 7.00pm.
Wednesday 2 October 2019
'The Image and Reality of the Black African Presence in Tudor England'
Speaker: Michael I. Ohajuru, Senior Fellow (Institute of Commonwealth Studies)
Venue: Riverside Centre, Newport
Tuesday 26 November 2019, 7.00pm start
ADMISSION BY TICKET
'Elizabeth I: Problems and Survival'
Speaker: Dr David Starkey, CBE, FSA, FRHistS
Venue: The Sports Hall, Ryde School
Wednesday 11 December 2019, 2.45pm
'John Wilkes: Lord Mayor of London and Member of Parliament - Saint or Sinner - or Both?'
Speaker: Kenneth Hicks MBE, President of the HA Isle of Wight Branch
Venue: Riverside Centre, Newport
Wednesday 8 January 2020
'Transports of Delight? The Passenger Experience of Yesteryear'
Speaker: Professor Peter Enser
Venue: Riverside Centre, Newport

Wednesday 12 February 2020
'The Repeal of the Corn Laws (and their Relationship to Brexit)'
Speaker: Professor Lawrence Goldman, Senior Research Fellow (St Peter's College, Oxford)
Venue: Parish Centre, Town Lane, Newport
Wednesday 11 March 2020
'King John: The Case for the Defence'
Speaker: Professor Stephen Church (University of East Anglia)
Venue: Parish Centre, Town Lane, Newport

POSTPONED Friday 24 April 2020
'The Real Wolf Hall: The Rise and Fall of Thomas Cromwell'
Speaker: Dr Tracy Borman (Historic Royal Palaces)
Venue: The Theatre, Ryde School

POSTPONED Wednesday 27 May 2020
'The Isle of Wight and the Invention of Dinosaurs'
Speaker: Dr Jeremy Lockwood
Venue: Riverside Centre, Newport
Joint meeting with the IW Natural History and Archaeology Society

September 2020
70th Annual General Meeting
Date and Venue TBC
Cancellation of Meetings. A committee member will telephone you on the day if unforeseen circumstances, such as inclement weather, necessitate the cancellation of a meeting. The Centre's Bar will be open for drinks, tea, or coffee before and after the meeting.