Winchester Branch Programme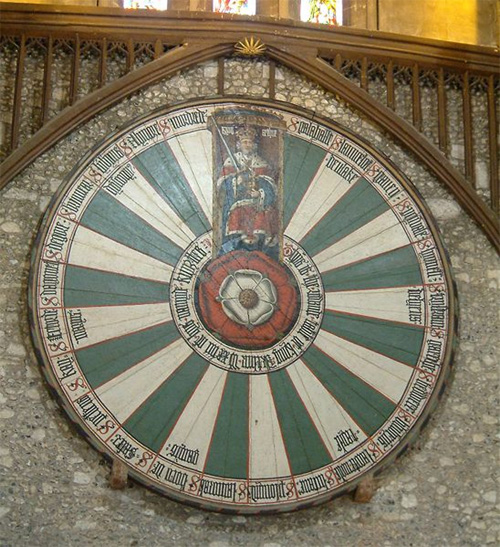 Winchester Branch Programme 2020-21
All meetings will be held via Zoom software until we announce that conditions are safe for us to hold physical meetings again.
Wednesday 11 November 2020 at 20:00 via Zoom:
Dr Mark Whelan (King's College London)
'Heresy, Diplomacy, and War in the Fifteenth Century: Cardinal Beaufort and the Hussite Revolution'
Wednesday 9 December 2020 by Zoom Webinar:
Professor Michael Biddiss (University of Reading)
'Victors' Justice: The Nuremberg Trials 75 Years On'
Wednesday 13 January 2021 by Zoom Webinar
Professor Michael Broers (Lady Margaret Hall, Oxford)
'Biographying Napoleon: The Unexpected Paths and Pitfalls of Biography'
Wednesday 10 February 2021 by Zoom Webinar
Reverend Canon Dr Judith Maltby (Corpus Christi College, Oxford)
'"Hearing the Word": The Bible, the Prayer Book, and Public Worship from Cranmer to 1660'
How to book: Maltby: Register in advance for this webinar: https://us02web.zoom.us/webinar/register/WN_2VsRBNKiSEeV00WhQRavyg
After registering, you will receive a confirmation email containing information about joining the Zoom session. We are using 'Zoom Webinar' format for the lecture, so you won't be visible or audible, you'll just be 'in the audience'. You will be able to submit questions during the presentation, using the Q&A button on the Zoom screen.
Following the presentation there will be a Q&A session, when those questions will be addressed and further questions can be asked. We intend to make anyone asking a question visible and audible at that time, so please let us know if prefer to remain invisible and inaudible no matter what.
We hope to record the lecture and make it available for one month afterwards.
Wednesday 10 March 2021
Dr Marc Morris
'King John'
Dr Morris will appear in person as he does not do Zoom. If this is not possible then we will use another speaker and Dr Morris has kindly offered to come on another occasion.
7.30pm on Friday 4 June 2021 at Winchester College
Professor Bernard Capp, FBA (University of Warwick) '"The World Turned Upside Down": Radical Ideas and Moments in the English Revolution'
Professor Bernard Capp, FBA (University of Warwick) '
Lectures are free to members of the Historical Association, of the Winchester Branch (which costs £7 pa or £10 pa for 2 members at the same address) and students & teachers at affiliated (ask the Secretary) schools & colleges, but we ask adult visitors for a donation of £3
For further information please contact Eleanor Yates, FHA on mobile: 07973 429915 or email Eleanor.Yates@ntlworld.com