Winchester Branch Programme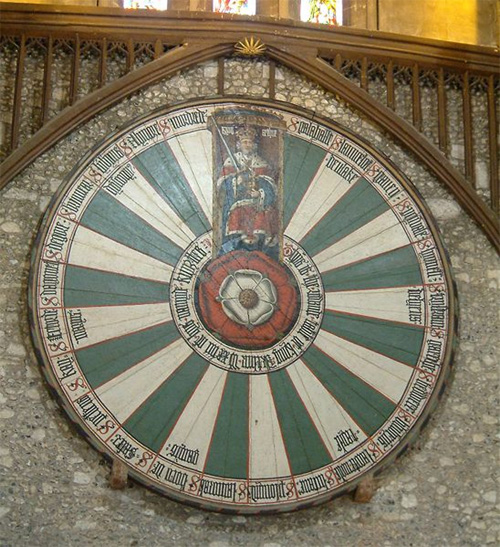 Winchester Branch Programme 2020-21
All meetings will be held via Zoom software until we announce that conditions are safe for us to hold physical meetings again.
Wednesday 7 October 2020 at 8pm Zoom AGM Link: Register in advance for this meeting:
https://us02web.zoom.us/meeting/register/tZclc-upqD0pG9QxS47b7VlzgNfIpQrvbX9V
After registering, you will receive a confirmation email containing information about joining the meeting.


Wednesday 14 October 2020 at 8pm by Zoom Webinar: Dr John Boughton: 'The Rise and Fall of Council Housing, 1890-1980: A Winchester Perspective'


Wednesday 11 November 2020 by Zoom Webinar: Dr Mark Whelan (King's College London): 'Heresy, Diplomacy, and War in the Fifteenth Century: Cardinal Beaufort and the Hussite Revolution'

Wednesday 9 December 2020 by Zoom Webinar:: Professor Michael Biddiss (University of Reading): 'Victors' Justice: The Nuremberg Trials 75 Years On'

Wednesday 13 January 2021 by Zoom Webinar:: Professor Michael Broers (Lady Margaret Hall, Oxford): 'Biographying Napoleon: The Unexpected Paths and Pitfalls of Biography'

Wednesday 10 February 2021 by Zoom Webinar: Reverend Canon Dr Judith Maltby (Corpus Christi College, Oxford): '"Hearing the Word": The Bible, the Prayer Book, and Public Worship from Cranmer to 1660'

Wednesday 10 March 2021: Dr Marc Morris: 'King John' and in person as Dr Morris does not do Zoom. If this is not possible then we will use another speaker and Dr Morris has kindly offered to come on another occasion.

Date to be confirmed and we hope, at Winchester College and in person as Professor Capp does not do Zoom:
Professor Bernard Capp, FBA (University of Warwick) '"The World Turned Upside Down": Radical Ideas and Moments in the English Revolution'
Lectures are free to members of the Historical Association, of the Winchester Branch (which costs £7 pa or £10 pa for 2 members at the same address) and students & teachers at affiliated (ask the Secretary) schools & colleges, but we ask adult visitors for a donation of £3
For further information please contact Eleanor Yates, FHA on mobile: 07973 429915 or email Eleanor.Yates@ntlworld.com