West Surrey Branch Programme
By Matthew Smith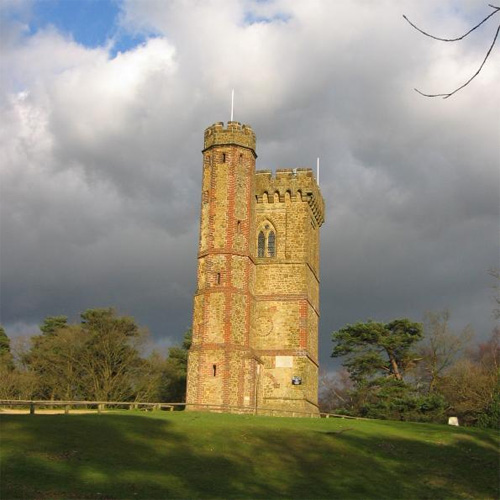 West Surrey Branch Programme 2018-19
Entry to meetings is free for HA members and students. Associate membership of the branch which gives free entry to all meetings is £12 per year. Non-members £3 per meeting, payable at the door.
All meetings start at 7.30pm other than the AGM which precedes the Sept mtg at 7.00pm.
The venue for the 2018 meetings will be the Guildford County School, Farnham Rd, Guildford, GU2 4LU. There is parking at the site.
For meetings in 2019 we will be back at St Nicolas' Hall, Bury Street, Guildford, GU2 4AW. The nearest car park is Portsmouth Road Car Park (GU2 4BW).
2018
25 September
Prof. David Stevenson, Stevenson Professor of International History, LSE:
The Road to the Armistice: how the First World War Ended
16 October
Dr. Robert Sykes CBE:
The Chartist Crisis of 1839, or when Britain didn't have a revolution!
13 November
Prof. Mark Cornwall, Professor of Modern European History, University of Southampton:
Why did the Habsburg Empire Collapse during the First World War?
4 December
Prof. David Carpenter, Professor of Medieval History, King's College London:
Henry III, Simon de Montfort and the crisis of kingship in the thirteenth century
2019
22 January
Prof. John Darwin, Senior Research Fellow, Professor of Global and Imperial History, Nuffield College, University of Oxford:
Not so much an empire more a world-system: the British empire in global perspective
26 February
Prof. David Edgerton, Hans Rausing Professor of the History of Science and Technology and Professor of Modern British History, King's College London:
The Rise and Fall of the British Nation
19 March
Professor Lawrence Goldman, Senior Research Fellow, St. Peter's College, University of Oxford:
Disraeli and the Transformation of Victorian Conservatism, 1846-1880
30 April
Dr. Ian Archer, Associate Professor in History, Keble College, University of Oxford:
From Satellite City to Global City: London 1500-1700
21 May
Prof. Peter Heather, Professor of Medieval History, King's College London:
Why do Empires end? Ancient Rome and the Modern West
For further information please see:
Branch website: www.historicalassociationsurrey.com
Twitter: @HAWestSurrey
Hon. Sec: Rollo Crookshank. Tel: 01252 319881. Email: crookshank@starkmann.co.uk