Chichester Branch Programme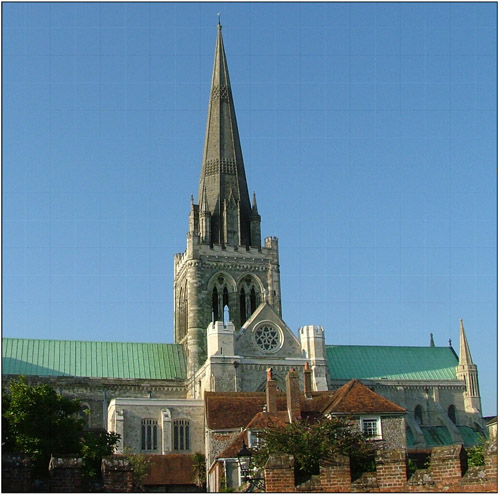 Chichester Branch Programme 2023-24
Enquiries to Mr Alex Bristow ajbristow@sky.com 01903 505554
All meetings start at 7:30pm except January at 2:30pm in the Friends' Meeting House, Priory Road, Chichester PO19 1NX. Meetings are expected to finish by 9pm (4pm in January). Tea or coffee and biscuits are served from 7pm (2pm in January).
Admission to every meeting in the 2023-24 programme costs £20 (£30 for couples) and to individual meetings £5.
Thursday 21 September 2023
Dr John Mcaleer, Associate Professor of History, University of Southampton
The East India Company: The Corporation that Changed the World
Thursday 19 October 2023
Professor Anne Curry, Emeritus Professor of Medieval History, University of Southampton
Richard III and the Battle of Bosworth
Thursday 16 November 2023
Professor Jonathan Harris, Royal Holloway, University of London.
Byzantium: The Forgotten Empire
Thursday 21 December 2023 (Commencing at 7pm)
Annual General Meeting and three short talks
Saturday 20 January 2024
Dr Isabelle Cheng, Senior Lecturer in East Asian and International Development Studies, University of Portsmouth
A history of Taiwan from the Second Opium War in the 1860s to the present
Thursday 15 February 2024
Dr Matthew Heaslip, Lecturer in Naval history, University of Portsmouth)
Amphibious Operations from Gallipoli to Overlord
Thursday 21 March 2024
Professor Jonathan Phillips, Professor of History of the Crusades, Royal Holloway, University of London
The John Fines Memorial Lecture: The Sultan Saladin and the Conquest of the Holy Land
Thursday 18 April 2024
Dr Katy Gibbons, University of Southampton
"Fighting for the Faith": The Life and Reputation of Thomas Percy, 7th Earl of Northumberland
Thursday 16 May 2024
Dr Carey Fleiner, Senior Lecturer in Classical and Medieval History, University of Winchester
The Feminine Touch in the late Roman Republic: The Women of Mark Anthony and Octavian
Thursday 13 June 2024
Dr Andrew Smith, QMC, University of London
Routes of Resistance: France, Britain and Legacies of the Second World War