Portsmouth Branch Programme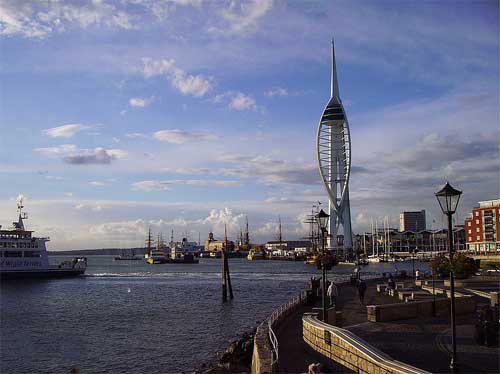 Portsmouth Branch Programme 2019-20
All lectures begin at 7.00pm, finish by 8.30pm, and are held in Room 2/07, Park Building, University of Portsmouth, King Henry I Street, Portsmouth PO1 2DZ.

Local members: £5.00 for all lectures, October 2019 to May 2020
Visitors: £1.00 per lecture
Students: Free
For further information please contact: portsmouthhistorybranch@gmail.com

Tuesday 8 October 2019
'The Origins of Stalinism'
Speaker: Dr Paul Flenley (University of Portsmouth)
Stalin and Stalinism continue to be the subject of debate not only for historians but in contemporary Russian politics. This talk will examine how the revolutionary explosion of 1917 developed into the one-man dictatorship of the 1930s. Stalin's rise to power will be placed within the political and social context of the 1920s and 1930s. Dr Flenley is a Senior Research Fellow in Politics and International Relations at the University of Portsmouth.

Tuesday 12 November 2019
'Hannibal and the Punic Wars'
Speaker: Dr Carey Fleiner (University of Winchester)
The talk covers the relationship between the Romans and Carthaginians, Hannibal's plans for his invasion of Rome and a whip-round of the early battles between Hannibal and the Roman legions and the events leading up to the Roman defeat at Cannae in 216. The talk also explores the different mind-sets of the two cultures and includes elephants and flaming cows! Dr Fleiner is a senior lecturer in Classical and Early Medieval history with publications that cover topics ranging from Agrippina the Younger and Nero through to a look at the Kinks and English identity.

Tuesday 10 December 2019
'Origins of Gunpowder and Uses Through History'
Speaker: Geoff Smith
Where did gunpowder come from? This talk will cover the history of gunpowder, how it got to its final formulation, and how people over the centuries have procured the ingredients, as well as how it has been used over history, up to the present day. There have been some unusual uses of gunpowder, including some events in Portsmouth, which will be discussed. Geoff Smith is a retired chemist, independent researcher and a member of the Ordnance Society.

Tuesday 17 December 2019
Christmas Meal and Social (evening)
If you would like to attend please contact portsmouthhistorybranch@gmail.com or sign up at the October 2019 or November 2019 lecture.

Tuesday 14 January 2020
'Picturing India: People, Places, and the World of the East India Company'
Speaker: Dr John McAleer (University of Southampton)
The British engagement with India was an intensely visual one. Images of the subcontinent, produced by artists and travellers in the 18th- and 19th-century heyday of the East India Company, reflect the role it played in Indian life. They mirror significant shifts in British policy and attitudes towards India. This talk will consider the history of the Company – and its complex relationship with India, its people, and cultures - through some of these images and their creators.

Tuesday 11 February 2020
'After Bletchley Park: GCHQ From 1945 to Now'
Speaker: Professor Richard J Aldrich (University of Warwick)
This talk will cover the development of Bletchley Park into Britain's biggest intelligence service, how it worked with other parts of government, and why it was valued. It will cover how it finally became known to the public in 1978 and then GCHQ's development of an outward face to deal with Internet security in the 1990s, concluding with a consideration of Edward Snowden and his archive.

Tuesday 10 March 2020
'Joan of Arc: Woman, Warrior, Witch'
Speaker: Professor Anne Curry (University of Southampton)
For two brief years, 1429-1431, Joan of Arc played an important role in restoring French fortunes against England in the Hundred Years War before being tried for heresy and being burned at the stake in Rouen. Once the English had been driven out of France in the 1450s, Joan was posthumously re-tried and exonerated. Yet it was not until the late nineteenth century that a process for her canonisation began, and not until 1920 that she was declared a saint. This talk will look at the many personas of Joan, both in her life time and beyond. Anne Curry is Professor of Medieval History at the University of Southampton and a past president of the Historical Association.

Tuesday 12 May 2020
'"Those Fancy Liquors/And Sky-High Kickers": Skirt Dancing, Cancan, and the Invention of "Gay Paree" 1867-1914'
Speaker: Dr Jonathan Conlin (University of Southampton)
This talk will consider how an unlikely cross-Channel coalition of skirt-dancers, purity campaigners, magistrates, music hall singers, and visual artists conspired together in the years between 1867 and the Great War to create that "invisible city" we know as "Gay Paree": a city located largely in the imagination. It challenges the familiar account of cancan's emergence, itself founded on a tendency to see Paris and London as polar opposites. The construction of Gay Paree played up to these stereotypes even as it covertly challenged them, turning them into a lucrative brand for impresarios on both sides of the Channel to exploit mercilessly.
Followed by the Branch Annual General Meeting

Friday 15 May 2020
End of Season Social (evening)
If you would like to attend, please contact portsmouthhistorybranch@gmail.com or sign up at one of the lectures.