Portsmouth Branch Programme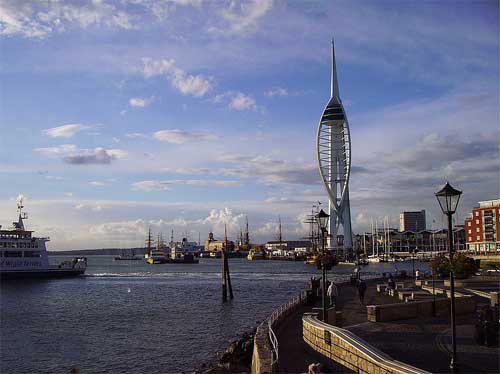 Portsmouth Branch Programme 2021
All lectures begin at 7 p.m., finish by 8.30 p.m., and are held in Room 2/07, Park Building, University of Portsmouth, King Henry 1 Street, Portsmouth PO1 2DZ.
Visitors: £1 per lecture.
Students: free
For further information please contact: portsmouthhistorybranch@gmail.com
12th January 2021: The Battle for a Continent? Britain and the Cold War in Africa, Dr Chris Prior, University of Southampton
After the colonial flags were lowered across Africa in the 1950s and 1960s, plenty of commentators, both Western and Soviet Bloc, debated what would happen. What would the new independent Africa look like? What would its leaders do? And how could outsiders influence this? This talk will go behind the scenes to consider a world of government in which everything was up in the air. It will focus on what part the UK, as a major ex-colonial power, played in the years after empire. This is a story of democracy and communism, of wars seen and unseen, of spies and lies, and what some viewed as a battle for the heart of an emerging continent.
9th February 2020: "In the Wicked Old Days": Ghost Lore, Urban Space and Local Memory in Victorian Portsmouth', Dr Karl Bell, University of Portsmouth
Portsmouth's dominant historical narrative is a simple one: it is both home and handmaiden to the Royal Navy. This paper draws upon the town's nineteenth and early twentieth-century folklore to show the existence of alternative histories and localised understandings of spaces and places. It also shows how this was frequently at odds with Victorian Portsmouth's efforts to develop a more modern, civic image. In doing so, this talk argues for the importance of studying local folklore and the way it can disturb some of our familiar historical narratives.
9th March 2021: The East India Company: the company that changed the world, Dr John McAleer, University of Southampton
This talk outlines the history of the East India Company, an institution that over almost three centuries transformed the relationship between Britain and India. From its inauspicious beginnings, through its spectacular rise and stunning collapse, this paper will give a unique insight into the company that transformed the world.
11th May 2020: 'Coins burning holes': airborne operations that didn't happen in 1944, and Annual General Meeting, James Daly, Portsmouth City Council
Prior to Operation Market Garden – the 1944 airborne campaign conducted by the Allies in Holland and made famous by the film 'A Bridge too far', many other airborne operations were planned, but ultimately not carried out. This talk examines the various reasons why, as well as outlining the strategic vision of an Allied command that became determined to utilise paratroopers on the battlefield.