Hampstead & Northwest London Branch Programme
Branch Programmes
By Jeremy Berkoff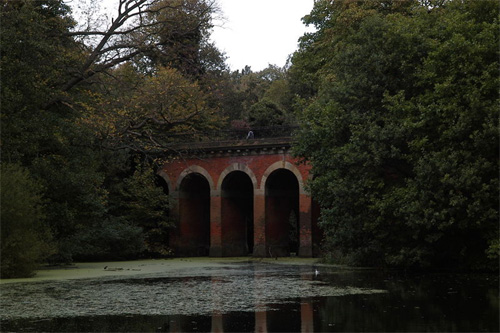 Programme 2018-2019
All lectures are held on Thursdays at 8 PM at Fellowship House, 136A Willifield Way, NW11 6YD and are followed by free refreshments. Visitors are welcome at a cost of £3.00. There is no difficulty with parking.
20th September 2018
Professor Tony Lentin, Wolfson College, Cambridge
"The Treaty of Versailles"
In the centenary of the year of its ending, and to complete our series of lectures on the First World War, Professor Tony Lentin will address us on the subject of the Treaty of Versailles.
18th October 2018
Dr Philip Woods, New York University in London
"Britain's Role in Slavery and the Slave Trade"
How has the memory of Britain's role in slavery and the slave trade been marked in different British cities: London, Bristol and Liverpool for example? Can commemoration be linked to practical acts of recompense for the suffering caused?
15th November 2018
Dr Ann Williams, FSA, FRHistS
"Harold Godwinson: his family and career"
What if Harold had won the Battle of Hastings as he might have done if he had not been forced to march his army down from Yorkshire just before the battle? Dr Williams will talk to us about Harold's family and career.
17th January 2019
Professor Lawrence Goldman, Institute of Historical Research, London University
"The Corn Laws and their repeal"
Professor Goldman has presented several stimulating lectures to our branch before, and we are delighted to be welcoming him back. His subject has significant relevance today in the debates raging around 'Brexit'.
21st February 2019
Dr Carey Fleiner, University of Winchester
"Hannibal and the Punic Wars"
Dr Carey Fleiner is currently Senior Lecturer in Classical and Early Medieval History at the University of Winchester. Our branch has enjoyed Dr Fleiner's lectures before; she has told us that the first lecture she gave to a HA branch on arriving in the UK was to ours, and we are delighted to be seeing her again.
21st March 2019
Dr Tom Crook, Oxford Brookes University
"The Corruption of Parliament? MPs, Money and Public Service in Modern Britain"
Dr Tom Crook is Senior Lecturer in Modern British History at Oxford Brookes University and has written widely on his subject. His current project is on secrecy and modernity in England, c. 1750 to 1950, and the inclusion within various systems of governance (political, legal, sexual and commercial in particular) of 'corrupt' elements, agents and practices – bribery, spying, prostitution and fraud, for instance.
18th April 2019
Professor Christopher Tyerman, Hertford College, Oxford
"How rational were the Crusades?"
Professor Christopher Tyerman is a fellow of Hertford College at Oxford University, where in 2015 he was awarded a personal chair as Professor of History of the Crusades. As Middle Eastern tensions continue to feature prominently in our news today, this lecture is of more than academic interest.
How to get to Fellowship House 136a Willifield Way NW11 6YD.
From Golders Green Tube. Take bus 82, 102 or 460 North on Finchley Rd. Go past Boots, M&S and Waitrose. Get off next stop "Childs Way". Cross the rd and continue 100m down hill. Turn right along Willifield Way. Pass rd on left and arrive at a Green on right. On the left you will find 136a clearly marked - single story near red phone box. (HH 20.7.15).