By Liesl Bradner; reviewed by Trevor James, published 1st August 2018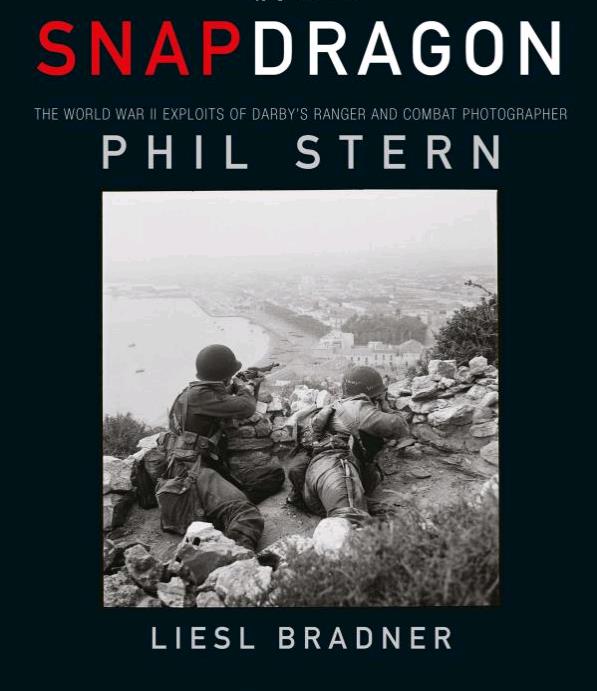 The World War II Exploits of Darby's Ranger and Combat Photographer Phil Stern
Snapdragon: The World War II Exploits of Darby's Ranger and Combat Photographer Phil Stern, Liesl Bradner, Osprey, 2018, 312p, £20-00, ISBN 978-1-4728-2850-7
Phil Stern was a highly successful photographer of fashionable and remarkable figures in the post-war era. His range extended from Marilyn Monroe and Frank Sinatra to the more serious chronicling of major events, such as John F. Kennedy's inauguration in 1961. His was a successful career and he was highly regarded.
When he died, amongst his papers was the original and unpublished typescript of a memoir of his time as an official photographer within the US Army in North Africa and Sicily between 1941 and 1943. This unique commentary, admittedly one man's view, is a very interesting insight into the experiences of American troops in the opening phases of their involvement in the Second World War. As an official photographer within the army, Stern was directly involved, ultimately injured during the campaign in Sicily, in the everyday experiences of soldiers in the ranks of Derby's Rangers, a force akin to the British Commandos.
Stern's text is placed in a wider context by Bradner and illustrated largely by his own action photographs.
This is a primary source for anyone interested in the campaign in North Africa and Sicily and its availability has occurred because of its fortuitous discovery after Phil Stern's death in 2014.