The Man Who Was Saturday: The Extraordinary Life of Airey Neave
Book review
By Patrick Bishop; reviewed by Michael Arnold, published 12th August 2020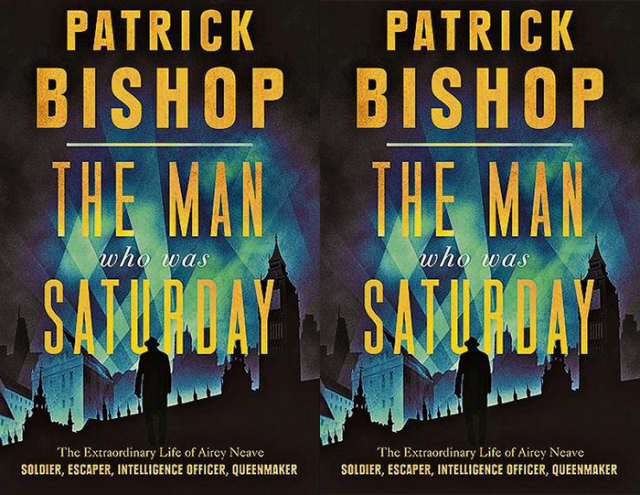 The Man Who Was Saturday: The Extraordinary Life of Airey Neave
Patrick Bishop; William Collins, 2019, 291 pp, £20.00
ISBN 978-0-00-830904-6
Patrick Bishop has written a well-researched, judiciously fair and readable account of a man who combined wartime heroism with a political career which transformed itself from mediocrity to significance late in life.
War hero and victim of an assassination within the Palace of Westminster, Airey Neave was an attractive focus for a biographer. Having being alienated by seeing fascism at close quarters as a schoolboy, Neave was a very early POW. He gained fame through escaping from Colditz. Neave described his arrival in Switzerland as "the great emotional moment of my life". On his return to the UK he served with M19, the escape and evacuation organisation. He then served at the Nuremburg war crimes trial, where he was given the task of advising the defendants of their rights.
Underneath the surface, Neave was psychologically scarred by the war, waking in the night screaming and smoking and drinking heavily. His health suffered and he had a heart attack in 1959 at the age of forty-three.
Having become Conservative MP for Abingdon in 1953, Neave was never a close confidant of Edward Heath. In 1975 he organised Margaret Thatcher's leadership challenge. Bishop describes the tactics and psychology which Neave used on his fellow Conservative MPs. His understanding of human nature had found a productive use. At the same time as he was playing down Thatcher's chances with Conservative MPs in order to boost her vote to ensure a second round of voting he was telling some friendly Labour MPs to "put your money on the filly". His subsequent appointment as Shadow Northern Ireland Secretary led to his assassination by the INLA just before the 1979 General Election.
Bishop has avoided providing merely an interesting narrative of events and instead has given an insight into the character, motivations and insecurities of the individual. He also displays commendable attention to a broad range of sources.