Frans Hals: The Male Portrait
Book review
By Lelia Packer and Ashok Roy; reviewed by Richard Stone, published 2nd November 2021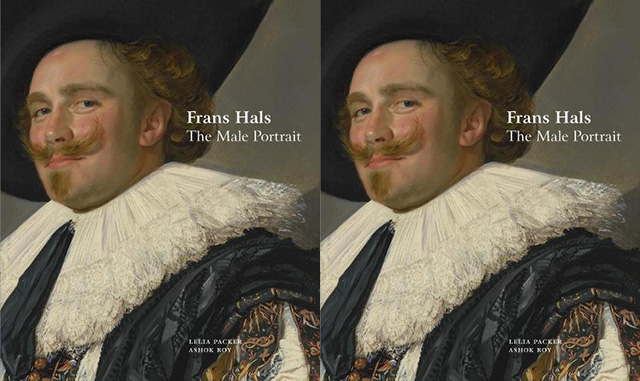 Frans Hals: The Male Portrait
Frans Hals: The Male Portrait, Lelia Packer and Ashok Roy, The Wallace Collection, Philip Wilson Publishers, Bloomsbury Publishing Plc, 2021, 130pp., £20. ISBN 978-1-78130-110-4.
The Wallace Collection, bequeathed to the nation in 1897, houses the art collection of the first four Marquesses of Hertford and Sir Richard Wallace, widely regarded as the fourth marquesses' illegitimate son. It was the 4th Marquess who purchased Frans Hals' 1624 portrait, The Laughing Cavalier, for 51,000 francs in Paris in 1865, six times its auction estimate, outbidding Baron James de Rothschild to do so. 'Iconic' is an overworked word but entirely appropriate for The Laughing Cavalier, one of the best-known and most recognisable paintings in the world. Hals' reputation wasn't particularly high at the time. Lord Hertford's purchase caught public attention and marked the beginning of a reassessment and revived interest in this master portraitist from the Dutch Golden Age.
This beautifully produced book is published as a catalogue to accompany a new exhibition centred on The Laughing Cavalier shown alongside 12 other portraits by Hals, each featuring a single man. Hals' reputation is largely based on the Cavalier, this unknown man with his superior half smile and sideways look, rakishly angled broad-brimmed slouch hat, elaborately coiffed whiskers, frothing lace collar and cuffs, and richly embroidered tunic, one slash-sleeved arm folded hand on hip. The exhibition and this book demonstrate there is far more to Frans Hals than the Cavalier. While his sitters are clearly posed, Hals breathes life into his subjects, capturing individual character, animating them in a way no-one had done so successfully before and few have equalled since.
The portraits on show in the exhibition are reproduced in full colour and discussed. Hals' compositional technique, his brushwork and palette, are unpicked. The Cavalier itself is expertly analysed with the aid of infrared reflectogram and X-radiography technology. This forensic deconstruction is interesting and informative but the stardust sprinkle that transforms and animates mere likeness into such realistic characterisation remains elusive.
Many other works, both by Hals in his career spanning half a century and by others, are considered, helping to set Hals' work in artistic and historical context. A succinct biography introduces us to the man himself. There is a comprehensive bibliography and useful endnotes.
'Frans Hals: The Male Portrait' at the Wallace Collection opened on 22 September and the exhibition runs until 30 January 2022. Catch it if you can, while you can. This book you can treasure forever.