Food, history and a sense of place?
Historian article
By Ian Mason, published 10th August 2010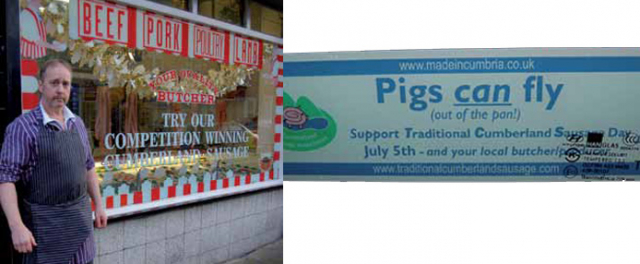 Food, history and a sense of place?
It ought to be possible to match many of the letters of the alphabet to an English place-name and its particular food-stuff. From Bath Buns to Yorkshire Pudding, this puzzle might go, by way of cakes from Eccles and Pontefract. Can you think of other letters of the alphabet and their natural foodstuff place-name partners? Of course you can, and why limit this to just one kingdom of the UK, you ask? What of the Arbroath smokey? And there's probably a story attached to each pairing! My little piece involves speculation about the Cumberland sausage, or rather what has purported to be the Cumberland sausage until now.
The sausage is straightforward enough and was defined by Samuel Johnson as...