Out and About: Charles Darwin, a voyage of discovery
Historian feature
By Dave Martin, published 5th April 2016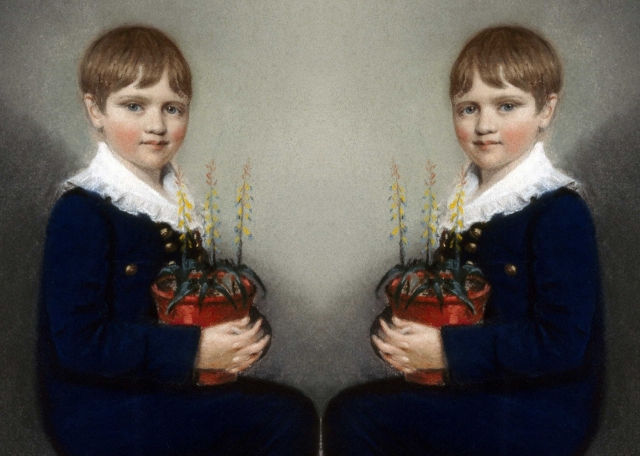 The Evolution of Darwin
Dave Martin follows Charles Darwin's journey from university back to his birthplace, Shrewsbury.
Cambridge
The bronze statue of Darwin as a young man perches elegantly on the arm of a garden bench in the grounds of Christ's College, Cambridge where he was a student from 1829 to 1831. Of this period Darwin said, 'During the three years which I spent at Cambridge my time was wasted, as far as academical[sic] studies were concerned, as completely as at Edinburgh and at school.'1 But his time at Cambridge was well spent in other ways, as the sculptor alludes to in his work.
In his right hand Darwin holds a copy of Alexander von Humboldt's Personal Narrative, although not the full seven volumes. This was the book that inspired Darwin to travel to
study the geology and natural history of distant places. On the bench beside him, partly covered by his coat-tails, are books intended to represent William Paley's Natural Theology which argued that as all beings were so well adapted to their surrounding there had to be a Designer, a view at odds with Darwin's own thinking; John Herschel's Preliminary Discourse on Natural Philosophy which argued that there was limitless scope for scientific explanation of the world around him which Darwin took to heart; and James Stephens's Illustrations of British Entomology, the essential guide to all those like Darwin bitten by the beetling 'bug'. All these contributed to his intellectual development.
The sculptor was Anthony Smith, himself a former student of natural sciences at Christ's, who spent a year as artist in residence at the college and who approached the college with the idea. The statue was funded by another former Christ's student of natural sciences, Alan Smith (no relation). It was unveiled by the Duke of Edinburgh, as Darwin's greatgreat-granddaughter watched, on 12 February 2009 during the bicentenary celebrations of Darwin's birth. Smith has deliberately chosen to depict Darwin as a young man rather than the more familiar figure we see on the back of a £10 note. He said, 'I would like people to think about Darwin afresh when they see the statue. The public perception of him is as an old man with a beard, but he was, by all accounts, an energetic and life-loving student who did much of his great work in his early years.'