The Lords of Renaissance Italy
Classic Pamphlet
By John E. Law, published 19th November 2009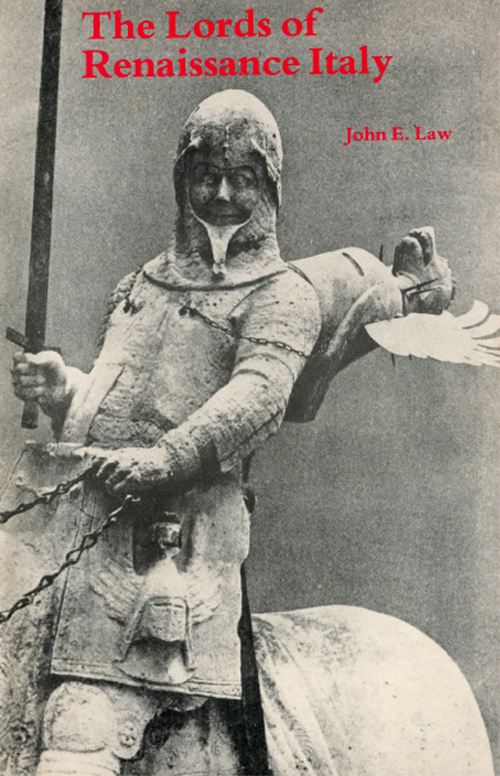 The Politics of the City States
The Lords of Renaissance Italy: the signori, 1250-1500
Among the many city states into which Italy was divided in the late medieval and early modern period, the republics of Florence and Venice are comparatively well known.
Republicanism was not, however, the most common form of government. This pamphlet deals with states which were ruled by individuals: the lords (signori) of Italy.
In the nineteenth century the lords were commonly described as despots, and criticised for their tyranny whilst receiving praise for their patronage of art and learning.
Dr Law gives a more balanced picture, which reduces the contrast between republican and signorial forms of government, invites us to question the power of the signori, and places their patronage of culture in the context of the times. He also draws attention to the relationship between the signori and the church, an aspect of the subject which has been neglected by most historians.