10th Meeting of the Public History Committee Sep 2013
Public History Committee
Published: 27th September 2013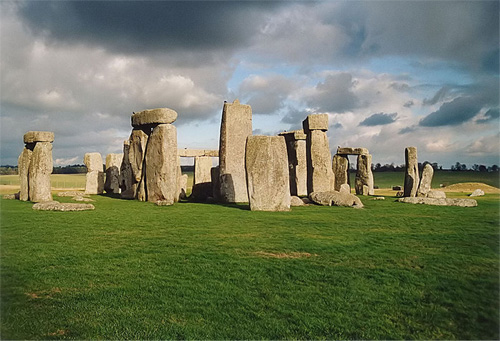 Attendees: Andrew Foster (chair), Alf Wilkinson (Secretary), Claire Cross, John Hare, Jane Golding, Elizabeth Matthew, Andrew Payne, Margaret Elbro, and for parts of the meeting, Becky Sullivan.
Apologies: J.Champion, T.M.James, P.Kitching, M.Mills [resigning from committee owing to change of role], N.Phillips, S.Davies, R.Gaunt - several of these sent comments for the meeting.
Issues arising from the last meeting:
Membership of this committee: Chair repeated call for gaining representatives from other parts of the History world, the need to gain more advice on archaeology, to investigate liaison with History Subject lead of HEA, and urged those present to update their entries and publicise the work of their organisations through the HA website (via Alf).
Proposed talk about the nature of Public History: The committee welcomed and endorsed a powerpoint presentation kindly prepared by Stuart Davies for use with branches and other audiences; he had agreed to trial it with branches to which end it should be brought swiftly to the attention of the Branches Committee due to meet in November. Stuart would still welcome comments for improvements/modifications and it was agreed to investigate ways of using parts of the talk on the website, podcasts, etc. It was suggested that BALH might like such a presentation at one of their forthcoming events.
World War I commemoration activities: The HA is preparing a special issue of Teaching History and there will be a series of articles in the Historian that will aim to draw attention to relatively neglected aspects of the war. TNA is in the process of digitising WW1 diaries from the western front and will be organising conferences at Kew and also on the continent. English Heritage is emphasising the physical legacy of the war in England. It was noted that many branches are linking with the efforts of local museums, art galleries and record offices. For overall co-ordination of events people should consult the website of the Imperial War Museum.
The impact of changes to Local Planning legislation: English Heritage has been monitoring the impact of these changes and prepared detailed advice - links will be provided for the Public History area of the HA website. (see below)
The MA Dissertations competition: It had been another successful year for the competition for archivists pursuing their MA courses: details of the winners and their dissertations may be found on the website. It was agreed to extend this idea to incorporate a scheme for those in training to become museum curators, exhibitors and conservators and a proposal will be put to HA Council.
Open Access debate: The Committee discussed latest news of this debate and its possible impact upon the wider historical community. Concerns were expressed that unintended consequences might include a sharp fall in revenue for local history societies whose journal subscriptions may already be affected by increasing access to JStor in universities. Concerns had already been recorded about the work of early career scholars and those recently retired, who might now find it more difficult to place publications owing to costs. It was agreed that when more is known about the results of this debate and the implementation of Gold or Green routes, this topic might be worthy of a blog under 'Chair's rant'. After the meeting it was noted that the Parliamentary Committee for Business, Innovation and Skills committee had on 10 September published a report on Open Access. It concludes that 'whilst Gold Open Access is a desirable ultimate good, focusing on it during the transition to a fully open access world is a mistake', and 'calls upon the Government and RCUK to reconsider their preference for Gold Open Access during the five year transition period, and give due regard to the evidence of the vital role Green Open Access and repositories have to play as the UK moves toward full open access'
Issues raised at this meeting:
Proposed changes to the operation of CADW: The Welsh Assembly is currently consulting on changes to the way in which they will care for the historic environment and Swansea branch is playing a role as a stakeholder to monitor developments for the HA. Details of the consultation will be provided to members of this committee. It was noted that a similar consultation had already been concluded for Scotland and that this topic had a bearing on recent changes to the structure of English Heritage that is being split into two parts, one continuing the regulatory heritage protection services, and the other to become a charity responsible for all the properties.
HLF projects: Concerns were raised about the consequences of so much funding now flowing through this Lottery source: had this turned the winning of funds into a 'lottery' with very little known about the judgement criteria, the people making those judgements, and with a high number of failed applications, many down to bureaucratic processes? What attention was placed on sustainability, particularly with reference to the creation of digitalised resources? It was noted that TNA gives advice on digitisation, record management, websites: www.nationalarchives.gov.uk/archives-sector/ To what extent does the winning of funds pay tribute to effective bid-writing rather than great project ideas?
HA News: This year's Conference had been one of the most successful and well attended for some years with a public history strand of events again in evidence. Next year's conference will be held in Stratford upon Avon, 16-17 May. New podcasts were coming on-line regularly and the general pamphlet series had been successfully revived in electronic format - (see the website).
English Heritage: Further details were given about the changes underway in the structure of English Heritage. It was noted that the aim was to make the charity part responsible for properties self-financing within eight to ten years following an initial government launch with £80m. The Council for British Archaeology, in conjunction with English Heritage, is developing a toolkit to assist local communities wanting to research the physical legacy of the First World War. The final report from Protect our Place is now available http://www.english-heritage.org.uk/publications/protect-our-place/.The project was designed by Civic Voice to show why community groups and volunteers protect and promote their local area in the way that they do, and to understand what lessons can be learned to support this in the future. The project was supported by English Heritage in the context of the National Heritage Protection Plan (NHPP).
EERAC: News was given of successful use of small grants focused on archival projects for relatively small amounts of money. This group was continuing to function well for the region despite changes to key personnel. EERAC has been connected with the work of the British Records Association and offered advice to the National Digitisation project. Members of committee expressed continuing interest in the plans for a combined Suffolk Record Office, its remit, likely personnel and location, partly owing to continued rumours about 'out-sourcing' and cuts. This led to a broader discussion of the changes being experienced in our county record offices with the loss of experienced staff, cuts to opening hours and loss of cataloguing, all being offset some would say, by increased access to material on-line and all-hours. TNA is attempting to capture material from more catalogues for off-site collections in its new Discovery Catalogue but progress will be slow for this is a complicated process. Much hangs on the mounting backlog to cataloguing that affects all county record offices.
VCH: A copy of the new style publication for Hampshire was passed to the Chair for review, possibly on the website and for the Historian.
TNA: Reports were confirmed that the current Chief Executive, Oliver Morley is moving to DVLA in November. Education staff were closely involved in numerous projects relating to WW1, preparation for material on the Jacobite Rebellions (for 2015), and Magna Carta (2105). Recent conferences on railways had proved very successful with events at Kew and at York. Another tranche of records from the Colonial Office had now been made available. The website is being improved (a new Beta version) and Image Library has been re-launched with over 36,000 images available to download for a small fee. TNA had continued to be closely involved in training of postgraduate historians and on-line versions of some of the training materials will shortly become available.
Apropos of such training programmes, Chair volunteered to contribute a guide he was currently preparing for MA students on the nature of the UK History 'world' - the basic elements of which could thankfully already be discerned from our Public History pages and links. It was agreed that this might provide useful advice to postgraduates on resources, roles and sources of funding, etc.
BALH: The impact of JStor on journals was picked up above with regard to the Open Access debate. On the broader issue of the role of societies such as ours in endorsing 'impact' of university database projects it was agreed that we would seek early involvement when projects are being put forward, website links, reports for our societies, possible talks for conferences, etc in order to be in a good position to write in support of 'impact'. An example was given in which TNA had gained a CPD course/resources out of a University of Sussex project relating to household accounts of the early twentieth century, thus providing it and the university with greater evidence of impact and sustainable resources that had already led to copy-cat projects in other parts of the country. See this link...
Higher Education: Examples were given from the University of Reading indicating that work placement elements in undergraduate courses were proving popular and valuable to students in gaining access to further courses and/or employment. It was agreed to publicise the annual Public History Lecture held at Reading in honour of Sir Frank Stenton as this was free and open to the public. Concerns were expressed, picking up on an article by Estelle Morris in today's Guardian, that the planning/funding of teacher-training breaking down and thus putting the future of several smaller universities reliant on such work in jeopardy
Chair reported on a recent visit he had made to Bishop Auckland Castle where plans are underway to mount major exhibitions, conferences and events relating to matters of faith and spirituality; he felt that this was an excellent way of making use of the wonderful castle, for many years home to the Bishops of Durham. Fuller details of this project would be placed on the HA website.
Chair requested that all members present might provide him with statistics/data relating to their organisations for this might create a useful databank equivalent in value to the surveys regularly conducted by our other HA Committees with responsibility for primary and secondary education. The HA might provide a valuable service in drawing together data regarding changes to museum, library and archive services, monitoring - for example - the numbers of education archivists now available in the country, bearing in mind increasing need for CPD that might be associated with calls for more teaching of local history. It mattered here, for instance, how the recent cuts to education services at English Heritage might affect provision after the current Schools Heritage initiative ends in 2015.
NEXT MEETING: Tuesday 25 March 2014, 11.30am-3pm at 59A.