The Right Kind of History. An Interview with Nicola Sheldon, Jenny Keating and John Hamer
Interview
By HA, published 7th December 2011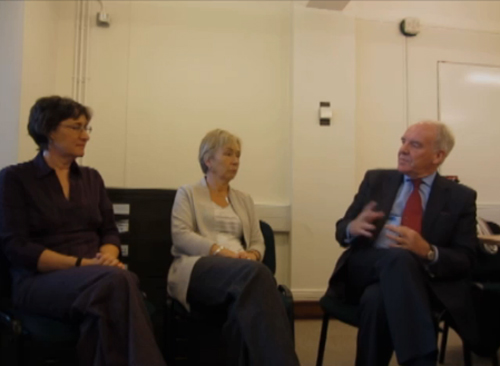 Sir David Cannadine has written the book that tells the history of history in schools. On the podcast on this site he outlines some of his reasons for wanting to write the book and what his findings were. But alongside his name on the front cover are his research team Jenny Keating and Nicola Sheldon. It was their job search through the years of papers and reports. The spent a lot of time with the Historical Associations archive and conducted interviews from amongst teachers, former pupils and HMI's (Her Majesty's Inspectors for schools).
To get to grips with some of the incredible research that was needed to create this ground breaking book the HA asked John Hamer former HMI for history to meet with Nicola and Jenny. John led the discussion with some fascinating questions, the answers to which provide another insight to an incredible book that blows away some of the clichés about the history of history teaching in our schools. Attached is the podcast.
Interview
How did the project start?
How did you proceed with your research?
How are you making your research available?
How did the process of writing the book take place? How did you structure it?
Were there any things that you surprised you about history teaching pre-second world war?
Was there anything that surprised you about pre National Curriculum history teaching?
How did the emotive nature of debate in the 1980s over the history national curriculum come out in the interviews?
Would teachers, pupils and politicians have welcomed a national curriculum in the first half of the 20th century?
Where do you see the national curriculum in the 20 years?