Published 23rd August 2017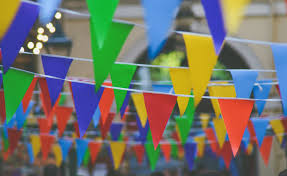 The Historical Association Jubilee Fellowships were introduced in 2011 to recognise those individuals who through their membership of the HA had been supporting our work as a charity for over 50 years. Many have supported history in other ways, as teachers, lecturers, writers, archivists, curators, local historians, HA branch volunteers and in a myriad of other ways. We are delighted to announce our 2017 Jubilee Fellows – all of whom have given us far more than 50 years!
This year's jubilee fellows are:
Ann Smith
Ann graduated from Hull University in 1959 and became an assistant history teacher at Eccles Grammar school until 1963. After the birth of two sons, which kept her well occupied, she then returned to teaching in 1970. She continued her career first at Lowestoft College of Further Education, then at Denes High School. She then became Co-ordinator of the Environmental Studies Department and Head of History at the Benjamin Britten High School and then Assistant Area Education Officer, Northern Area of Suffolk (Special Needs). After retiring she lived in Northern France in St Valery sur Somme and in 2009 returned to UK to live on the outskirts of King's Lynn in Norfolk.
Antony Carr
Antony joined the HA as an undergraduate in 1958. He studied history at Bangor and then after a period of postgraduate research was appointed assistant archivist in the Essex record office under the legendary F.G.Emmison. In the early 1960s he returned to the department of Welsh History at Bangor and subsequently became Head of the combined School of History and Welsh History. In 1999 he was awarded a personal chair and he retired in 2002. He has particular interest in the social and economic history of medieval Wales and is the author of Medieval Anglesey (1982; 2nd edition, 2011), Medieval Wales (1995), Owen of Wales: the end of the house of Gwynedd (1991), various contributions to edited works
and numerous articles. He has been a member of the Essex branch and the now sadly defunct Bangor branch. His book on the medieval gentry of north Wales is in the press.
Pauline Hanna
History has been an ever-present part of Pauline Hanna's life – an early interest in history was sparked by her infant school teacher Miss Dalton and was brought to life by reading historical fiction. Her first contact with the HA came while studying for her A-levels when she was taken to meetings of the Croydon Branch where she remembers standing at the back during one packed meeting. She then went on to study History and Political Institutions at Keele University. Following university Pauline moved around the country to places such as Chester, Surrey and Bath and became involved with several different branches – including being branch secretary twice. In her spare time she has been involved in a number of other historical pursuits and continues to look forward to branch programmes every September – while her interests are specific the HA provides a good general background.
Richard Bingle
Richard Bingle suggests that both history and India are in his genes. His father was an historian, and taught history as a lay missionary at the Madras Christian College, where Richard was born in 1935. He came to England in a wartime convoy. After Kingswood School, Bath, and National Service as an RAF photographer, he read history at Balliol College and joined the HA in 1957. He discovered medieval history from (Sir) Richard Southern, and Indian history from Dr C.C. Davies. A Frere Exhibition for Indian Studies financed his research, and led to a D.Phil. in 1965. By then he was on the staff of the India Office Library and Records (now part of the Asia and Africa Collection of the British Library) as Curator of European Manuscripts, now termed India Office Private Papers, responsible for the acquisition of many collections of private papers. Richard remained there until retiring in 1995; the only interruption occurred in 1970, when he spent a few months as Visiting Professor of History at the University of Calgary, Canada. In retirement Richard is an archivist for BACSA, the British Association for Cemeteries in South Asia, and President of the Mill Hill Historical Society. He still regularly visits India to see friends, do some sightseeing and occasional lectures. He has published several papers on Indian history and archives, and numerous reviews.

Shirley Ellins
Shirley Ellins joined the HA in 1958 after completingher PGCE and attended her first branch lecture shortly after that- to this day she still enjoys attending branch talks. She has also benefited from several HA trips which have taken her to far-flung places such as Tuscany and Umbria, Jordan and Sinai, Tunisia and Crete and Santorini. Her love of history dates from a young age from a combination of reading historical novels, excellent teachers and visiting churches, castles and stately homes on family holidays. She then gained a BA in history at Bedford College in London. Following this she spent nine years at Grange Grammar School for Girls and was accepted for the teacher exchange programme to go to Los Angeles College for a year. After retiring she volunteered to teach for the lifelong learning programme of Age Concern in Sheffield whichs he found immensely satisfying. She is still giving talks at church and to local groups . Shirley views teaching as a noble profession and fostering a love of history is, she hopes, is an important part of her legacy.