By Trevor James, published 4th November 2010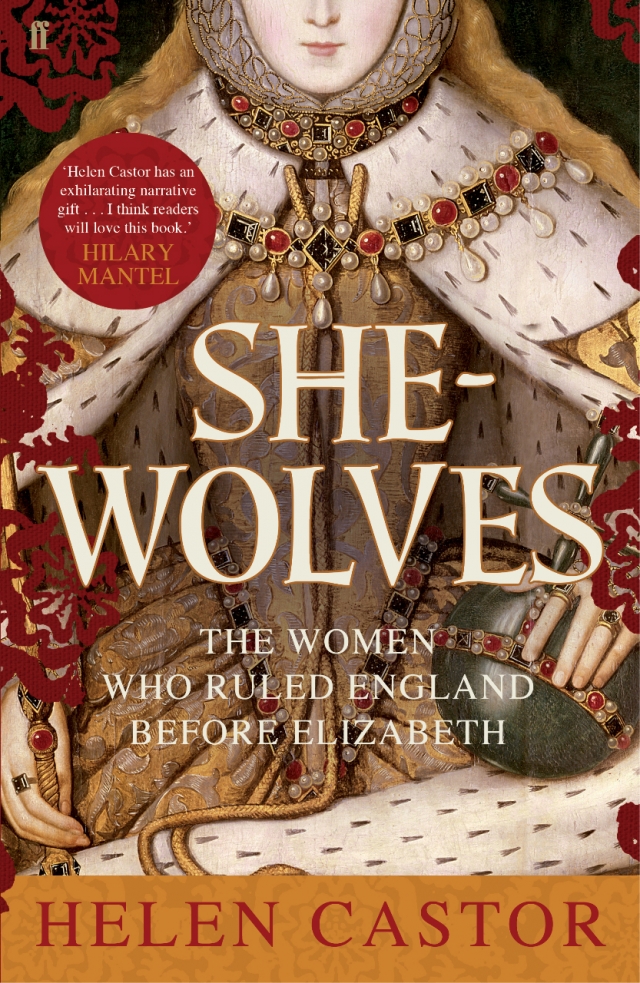 She-wolves, Helen Castor, Faber and Faber, 2010, 474p, ISBN 978-0-571-23705-0, £20-00.
The central focus of Helen Castor's She-wolves is the fact that, when Edward VI died in 1553, every one of his potential successors within the Tudor line was a woman. Unlike in France, there was no clear bar to a woman succeeding to the throne in her own right but the constitutional understanding was that, where a male heir existed, a woman's claim would be subsidiary to a male sibling. This was a wholly unique situation for England's politicians and people. This book explores the experience of four very different women who came close to exercising sovereign power in England in the four centuries which preceded this potentially dramatic situation.
These four women - Matilda, daughter of Henry I; Eleanor of Aquitaine, Isabella of France; and Margaret of Anjou - were each at the centre of English politics in their time and in different ways played central roles as either daughter or wife of a king. All the circumstances were different but Helen Castor presents this collective experience as a form of preparation by the English for when ultimately a woman succeeded by right to the throne in the persons of Mary I and Elizabeth I.
However historians are likely, possibly inevitably, to disagree with each other's interpretations. The point where I would diverge from Helen Castor is in the manner in which King John is depicted. It is not central to her analysis but those of us taught by medievalists influenced by John Richard Green hold King John in a much more positive light, believing that his reputation was manipulated by hostile monkish chroniclers.
Nevertheless her broad perspective of English dynastic history over four centuries is very appealing and, although there is some self-confessed conjecture, this is a very thoroughly researched and resourced analysis of a stage in the acceptance of the central role of women in the governmental and political process.