The Flight to Varennes
Article
Marisa Linton, last updated: 9th February 2017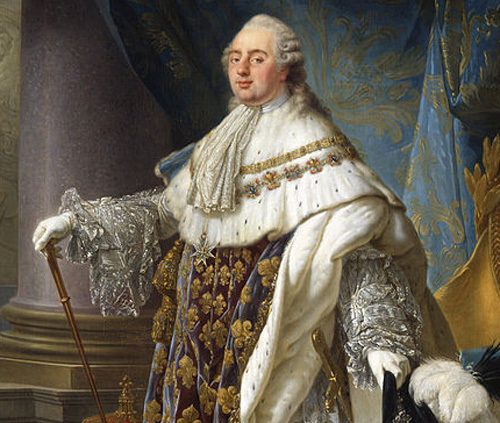 Marisa Linton takes us on a coach journey across France.
On the night of 20 June 1791 a portly middle-aged man, dressed inconspicuously in brown, with a dark green overcoat and his hair covered by a grey wig, walked out of the Tuileries palace past the guards. For the past 12 nights the Chevalier de Coigny, dressed in a similar fashion, had left the palace at the same hour. The guards had grown used to the Chevalier's exits, and gave him barely a glance. Yet this time it was not the Chevalier, but the king himself, Louis XVI. The king was making a midnight escape from Paris, going on the run from the forces of the French Revolution.
As the king emerged from the palace he was met by a tall, handsome cabman who guided him to where a line of hackney carriages, their lamps lit, stood waiting for passengers. Inside one of the carriages Louis's children were already waiting: the six-year old Dauphin, Louis- Charles, disguised in a girl's dress, and his 12-year-old sister, Marie-Thérèse, known as Madame Royale. Also in the carriage were Louis's sister, Madame Elizabeth, and the Duchess de Tourzel, the children's governess. Moments later another woman appeared out of the shadows to join Louis: his queen, Marie-Antoinette, dressed for the first time in her life in plain clothes, a brown dress and heavy black veil (she had already sent on her hairdresser ahead of her, considering him indispensable for a queen planning a long journey).
The dashing cabman was in reality a Swedish nobleman, Count Axel von Fersen. He was devoted to the French monarchy, and more particularly to Marie-Antoinette; in all likelihood they were lovers. Fersen and the queen had planned the details of the flight between them, though with the full acquiesence of the king...