Remembering the Siege of Sarajevo
Published: 30th August 2018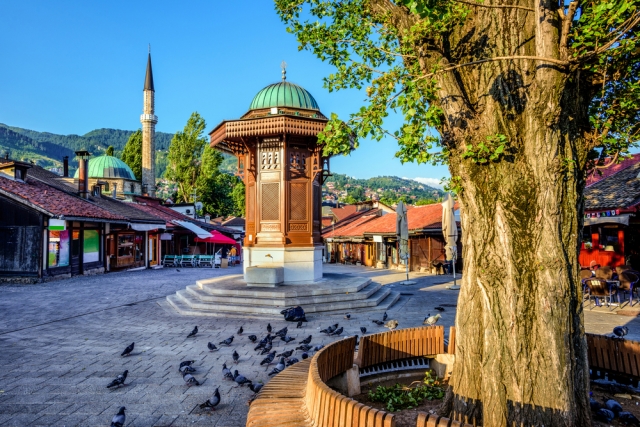 A personal perspective by Rešad Trbonja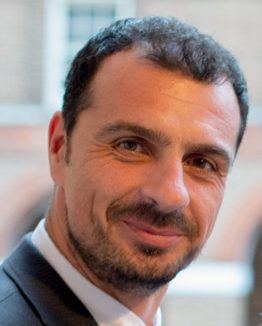 The Balkan Crisis of the 1990s was tragic yet also extremely complex with many different perspectives of events.
In this podcast, Rešad Trbonja recounts his own experience of being a young Bosnian Muslim during the Siege of Sarajevo. Rešad is talking to HA Education Manager Melanie Jones who was invited to visit Bosnia-Herzegovina in 2017 as part of an education delegation. Read Melanie's account of what she experienced and learnt here.
Rešad now works for the charitable organisation Remembering Srebrenica as its in-country co-ordinator in Bosnia. Having lived all his life in Sarajevo, Rešad knows only too well the horrors of the conflict.
Please note that this podcast represents a particular personal viewpoint on events and experiences during the Balkans conflict, and views expressed are not necessarily those of the Historical Association.
1. What do you remember about Tito's Yugoslavia?
2. Why do you think nationalist feeling didn't have as much chance to grow under Tito?
3. Did you feel that when Tito died anything changed, and when and how?
4. What do you think caused the re-emergence of nationalism?
5. Do you think Milosevic was an opportunist?
6. When Milosevic was in power, how was he perceived?
7. Tell us about the events leading up to the conflict
8. Can you tell us about your Serbian friend who disappeared near the start of the conflict?
9. You were directly involved in the siege – can you tell us more about it?
10. Can you give us some snapshots of life in Sarajevo during the siege?
11. How did the siege end, and what was Sarajevo like afterwards?
12. How much were you aware of the atrocities happening elsewhere, particularly Srebrenica?
13. What was your reaction to the peace agreement?
14. How is the healing process happening in Bosnia-Herzegovina?
15. Looking at the activities of the ICTY at the Hague, has justice been served?
16. What lessons should be taken from the conflict by history students?

This resource is free to all registered basic users. Please Login or Join the HA.