Nelson Mandela
The long walk to freedom
By Dr Tim Gibbs, published 1st November 2020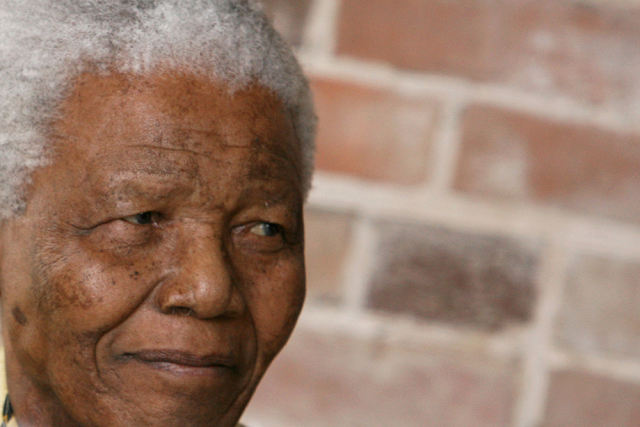 Nelson Mandela and the Rainbow Nation
Nelson Mandela is one of the most famous men of his generation: a lawyer turned armed activist, who was imprisoned for fighting the oppressive racist regime of South Africa. He went on to became an international symbol for the fight against apartheid; demonstrating humility, resilience and personal courage through his imprisonment that enabled him to draw the two sides of the South African struggle together in a move towards ending oppression and creating a more democratic South Africa.
When Mandela the Nobel Laureate and international statesman died, his televised funeral was a large and Christian affair held within a football stadium in order to accommodate the thousands who wished to attend. Off screen however, Mandela was buried in a small village where his father had once been a chief, and dozens of oxen were slaughtered to aid the act of bringing his spirit to rest with his ancestors. In this podcast Dr Tim Gibbs of University College London provides an introduction to the life and struggle of Nelson Mandela, using these examples of ritualised remembrance to show the duality of this great figure; the freedom fighter, the prisoner, and the Father of the Nation.
1. Introduction to Nelson Mandela
2. Mandela and the ANC in the 1950s.
3. Armed struggle and imprisonment.
4. Robin Island: the world's most famous prisoner of conscience.
5. Nelson Mandela and the Rainbow Nation.

In order to access the full content of the podcasts please Login or Join the HA.