History, ICT and the digital age
Article
By Ben Walsh, published 11th December 2012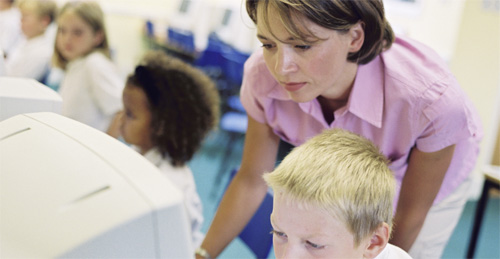 Three things are important
1.Don't fall for the hype
You are not a bad teacher if you are not using a lot of technology in history or any other area! Research evidence does not support many of the claims made about technology." Most of the evidence we have is anecdotal or in the form of small case studies.
Studies usually focus on English, Maths and Science and the applicability of digital resources to other subject disciplines is not always obvious if indeed it exists in the first place.Most studies tend to be overwhelmingly positive, proclaiming the transformational benefits of technology in the classroom.In the few studies where technology is found to have little or no impact, or even negative impact, the researchers usually conclude that the teaching is to blame!A further problem is that such studies often blur the line between reporting findings and extolling the virtues of digital resources, with an emphasis on their potential (Convery, 2009).
2. Decide what terms like digital and interactive mean to you
Assaulted by hype but usually lacking practical guidance on how to realise the alleged opportunities...