The Beloved
By Alison Rattle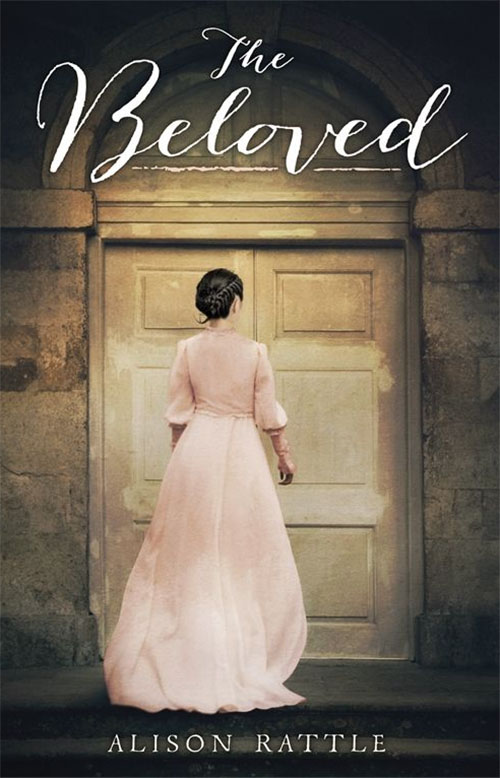 1. Abi: I thought the idea of the book about joining a religious sect around the middle of the 19th century was good but it was such an extreme topic that it seemed unrealistic. I enjoyed the beginning because Alice Angel was rebellious but when she joined the abode of love, I found it less oncvincing especially because I was uncertain why she had joined them. It seemed out of character for Alice. I also found it hard to relate to anything she did, which made her more unrealistic. Althought I felt the author had done a lot of research, I did not learn anything new about this time period. I would not search out any other books by this author as I do not think I would enjoy the book.
2. Asha: I read this book a while ago and it has stuck in my mind ever since. So it must be a good book. It was a pleasant change to read something that I did not normally read and I was gripped to get to the end because the blurb gives very little away. The book seemed unrealistic and it was not until I read the Historical notes at the end of the story that I realise that the book was based on true events. I could imagine life in the middle of the nineteenth century from the description but the religious cult seemed far-fetched, I found it hard to understand Alice Angel because she gets what she wants and then leaves it behind. I did like her as a character but I could not imagine her really living. I have always said that I would read more books by this author.
3. Jacob: The Beloved is a fascinating story which was very enjoyable, it made me not want to put the book down until I'd read the last page, The Abode of Love was a particularly good part and idea from the story, although a bit creepy it made twists and turns at every corner. From a historical point of view it was 99% accurate, after researching about the Agapemonites there was no clear flaws apart from the slightly too good and modern language but apart from that it was incredibly accurate and the author took her time researching for the book. The book made me want to read more books by Alison Rattle including 'The Quietness' and 'The Madness'.
4. Ellie: The beloved is the story of Alice. Alice's mother is horrible and treats her badly. Once her father dies her mother decides to put Alice into a lunatic asylum. Alice decides to run away and finds herself joining a religious cult led by a strange man and made up of lots of women.
The entire story about the cult is creepy when you see the situation in which the women live in under Prince's rule. The abuse they suffer both psychologically and physically is really chilling and made me distinctly uncomfortable as I read along. I've read Alison's books before and just like her other ones I like the historical detail they include as it means I feel like I'm learning as I read it.
5. Gloria: Is there anything you want to say about this book?
The book is about a girl who is 16 and is called Alice Angel. She lives with her Mom who is called Temperance. Angel's father is called Arthur Angel. He died. She also has a brother called Eli. She only wants her freedom. Her mom treated Alice as a slave and so Alice ran away. She was heading to a man she saw in town, who was talking to a crowd saying how he could change your live from worst to better and so Alice was on her way to the man.
I liked the book because…Alice was only trying to be herself but her mom wanted her to be the perfect daughter. And so I think its brave of Alice to take action.
Do you think the history in this review was realistic?
I thought the History described in the book was realistic because…the way Alison Rattle describes the back ground and the stranding's is amazing
Did the book make you want to find out more about history?
Absolutely!
6. Islay: The Beloved by Alison Rattle is a YA tale of friendship, loneliness and the entrapment of one teenage girl, Alice Angel, as she faces the constricting expectations of a woman's role in Victorian England. The story is compelling and fast paced without seeming rushed, and the historical element of the fiction is subtle and so Alice's voice is believable as being truly that of a 16 year old at the time.
Alice as a character is likeable if sometimes a little whiny. She is forced to grow up quickly throughout the novel, and endure abuse and hardship wherever she goes from an unloving mother and from a different kind of love or lust by The Beloved-Henry Prince. For this reason her character grows on the reader throughout as they undergo the same hardships as she does. I was rooting for Alice the whole time, and felt the same sense of fear or foreboding when she was in a bad situation as she did.
The plot of the story is unique in that it covers the shadowed and corrupt organisation of the Agapemonites and the influence they had over the story's protagonist as well as many others. While this particular religious sect is relatively unknown, and certainly is not taught in a Secondary school curriculum, the author explains the sect well within the novel, as well as in a comprehendible but detailed 'Historical Notes' section at the back of the book. Despite not knowing about the Agapemonites before reading this book, I did not find the story confusing when they were mentioned as the lack of knowledge meant I empathised with Alice who was similarly unaware of the group. This causes increased empathy which made the character of Alice more likeable and relatable.
Further to this, I felt that the initial portrayal of the 'Abode of Love' village in Spaxton as a safe haven for the tired Alice was a clever technique used by the author. Alice saw the village as a gated heaven on earth that she could escape too, and as such the descriptions used to initially describe the village are rich and ignite a sense of beauty and brilliance. The description later get sparser as Alice settles into life at the commune in a lower social position than she had held previously, and then the opulence of the corrupt main household and of Henry Prince himself act as a sickening contrast in the climax of the novel.
In terms of historical accuracy, Alison Battle has carefully weaved historical facts into her piece without making the book just seems like a textbook. The nods to the times are subtle, but the use of newspapers, real historical characters and vocabulary from the time make the world created rich and believable. I was particularly impressed with how the opinions of the Agapemonites by the people of the area were reflected as on researching the period of history further I found the opinions correlated well with those represented in newspaper articles of the time. Also, Rattle demonstrated her skill at incorporating historical facts within her fiction to a high level of detail in the fact that the bloodhounds mentioned as guarding the Agapemonites' settlement at Spaxton were real and did indeed guard the sect's compound at the time.
Asides from plot, the writing style was competent and mostly flowing. I found that the change from third to first person when the narrative changed from Alice to other members of her family were not that jarring as Alice's thoughts were so different from anybody else's that it made sense to have her narrative be in first person. I found the only part that was 'clunky' in the narrative was the author's descriptions and narrative point of view of the character Temperance. There was little variation in sentence structure and specifically with sentence openings. The opening of Chapter 2 starts with '…Temperance Angel…' as it is introducing the mother as a character. However in the following paragraphs nearly every sentence starts with her name in describing her hair, clothes or temperament. This continues throughout the chapter and indeed in the rest of the book, and would be easily resolved by using 'her' 'she' or even 'the woman' to interject between uses of 'Temperance'. While not a fault per se, the length of her name and the persistent use of it does cause some disruption when reading. This by no means stops the plot from being enjoyable and acts only as a mild annoyance until Temperance's character becomes less prominent in the piece.
Overall the captivating plot and detailed historical accuracy remaining subtle throughout meant that I very much enjoyed this book and would read others books by this author. I would have liked to know more about Alice's ability to wish for things as that was never clarified or resolved, however I felt the book ended at a satisfactory point regardless and so would recommend it to other people. Due to the mature and sexual nature of some scenes, as well as some violence and gory descriptions in others, I would not recommend to those under 15, however for anyone else who wants to read a thrilling historical novel with a strong and captivating protagonist and a riveting plot, The Beloved by Alison Rattle is a must read.
7. Katy: The beloved is a heart breaking book (which drew me to it more because I wanted to know whether the woman got a better life), by Alison Rattle. Alison Rattle has written many other books that I am interested in.
The book is about a young woman, Alice Angel, who escapes the clutches of a bully, her mother. Despite numerous setbacks and punishments, Alice Angel grows a stronger Alice and a stronger risk of danger. After being sent to a lunatic Asylum, Alice runs away to Henry Prince where her life changes forever.
I liked how the Chapters changed from one person's perspective to another. For example, Chapter one was from Alice's point of view, saying how vicious her mother was. Whereas Chapter 2 was from her mother's point of view saying how Alice was so temperamental and the punishments were for her own good. I also like how Alice is the sort of character that learns from her mistakes and puts herself out there for danger.
When I read the book I didn't know what the History element was. After I finished reading it I read the Historical note. It was then that I realised that the Abode of Love was the Historical part. I wasn't really interested in the history of this book as I was very disturbed by the idea that a place like the Abode of love existed. I found the story to be more of a sad romance than historical. Although I thought that The Beloved was well written and would be interested in reading more books by Alison Rattle.
I would recommend this book to anybody over the age of 12. This is because it's a book that anybody can get into particularly if they like a sad romance story.
8. Maddie: I enjoyed this book very much as it was full of interesting content that enticed me from the beginning of the story to the last word on the last page of the book. Alice was one of my favourite characters and considering she is the main character, I loved this book. Alice seemed so brave to me, her faith never seemed to waver. My favourite scene in this book was the scene where Alice's brother had helped her escape and he was taking her home. Alice asked the carriage to stop and she ran away from 'the beloved' and her brother and only then did she feel totally free. I could really feel that she was finally happy. I think that the history in the book was accurate as many of the events in the book were true. I was totally horrified that any man would do such a thing and shocked that any woman would believe him. I found the history in the book fascinating and made me want to find out more about these people. Overall I thought that the book was brilliant and sad but with a tone at the end that spoke of freedom and happiness.
9. Martha: The Beloved is a history novel based in the Victorian times of England. It is based around a young girl called Alice with her family. Her mum who wants her to be exactly how she wants, her loving father who loves her mother too much to oppose her and her brother who is blind to her mother's insults and up tightness. In Alice's life it slowly goes from bad to worse when she realises she is not a normal girl and the few things she wishes for come true but not in the ways she expects. Sometimes her actions aren't reversible.
I liked the story as it was historically accurate in many ways but had a sense of fantasy with her magic powers. Alice was the main character and would have acted as some would have, because no one ever is the picture of their parents. I also liked the way that every other chapter jumped from one person's point of view to the other. For example at the beginning it starts with Alice in bed, then the chapter later jumps to the past when Alice's mother was her age and fell in love with her father and how they met.
I didn't really find that much on history except that it was set in the Victorian era. I also found that some moments in the book were a bit dark and gory but you can usually get past them and forget them. The book was good, I would just say don't read if you are towards the faint hearted.
10. Tilly: Alice Angel is a sixteen-year-old girl in Victorian Britain. She has an unloving and cruel mother; only Alice can see the monster behind the beauty. Her brother (Eli) and father, who she adores, don't believe her. When Alice gets a chance to escape, she takes it and ends up at the Abode of Love with Henry Prince, The Beloved. Alice finds she is more trapped now than ever. The Beloved is a fictional story based on the true tale of Henry Prince.
The storyline is interesting and descriptive. I found Alice sometimes infuriating as she would make decisions without thinking them through. It is set in Victorian Britain and I would like to find out more about this time. I would consider reading another book by Alison Rattle. I would recommend this book to anyone interested in a book about belonging and entrapment.
11. Selina: The mystery and suspense in this story intrigued me throughout each part of the book. I liked reading two perspectives (the main character's, Alice, and the narrators) as I got to find out more about the characters through different perspectives. As Henry Prince (the beloved) was a real person in the 19th century, it was interesting to learn about who he was and what he was known for. As well as learning the historical facts about him, I got to see a first person view on a person who believed in him.
The author, Alison Rattle, intrigues the read and leaves them filled with questions in every chapter. She has written an excellent book and I would definitely like to read another book written by her. I would recommend this book to anyone who likes suspense, mystery or history.