Primary History 69
Journal
Last updated: 12th June 2019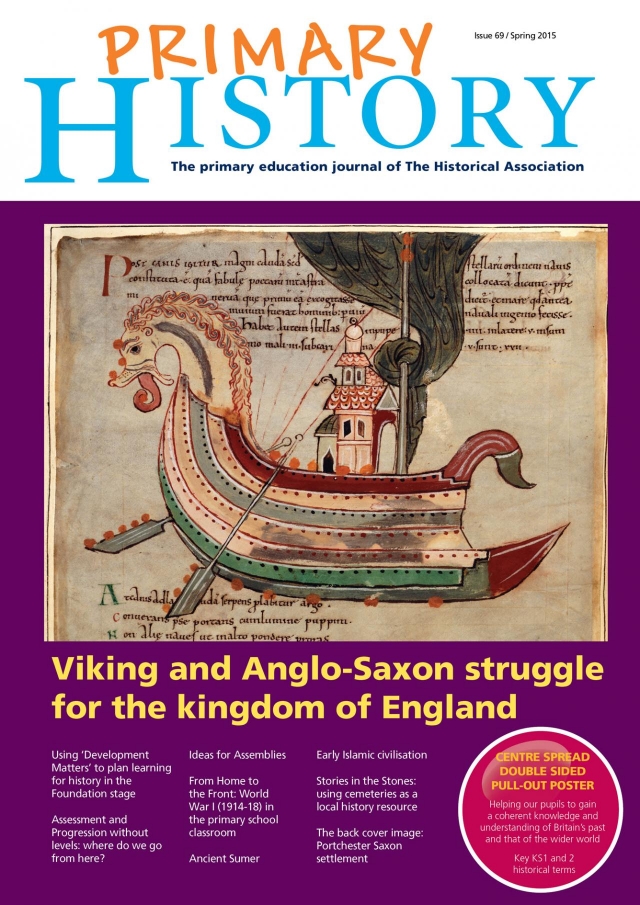 Sumer, Islam, Vikings, WW1...
04 Editorial
05 HA Primary News
06 Using 'Development Matters' to plan learning for history in the Foundation stage - Helen Crawford
08 Assessment and Progression without levels: where do we go from here? Jerome Freeman
14 From Home to the Front: World War I (1914-18) in the primary school classroom - Paul Bracey
20 Ideas for Assemblies - Bev Forrest and Stuart Tiffany
22 Viking and Anglo-Saxon struggle for the kingdom of England - Tim Lomas
28 Ancient Sumer - Dr Catherine Parker Heath
34 Early Islamic civilisation - Ayshah Ismail
44 Stories in the Stones: using cemeteries as a local history resource - Bev Forrest
47 The back cover image - Portchester Saxon settlement - Polly Tucknott
Regular features
Primary History magazine runs a number of great regular features including Ideas for Assemblies, One of My Favourite History Places and our Primary Pull-out Posters. You can view all editions of these features here.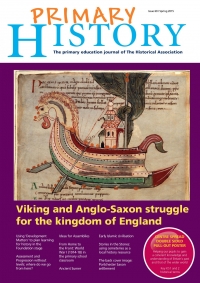 Buy a hard copy of this resource:
Non-member price: £20.00
HA Members can purchase this item for £8.00:
Sign in to pay the discounted price or Join the HA