The Historian 1
The magazine of the Historical Association
Published: 1st September 1983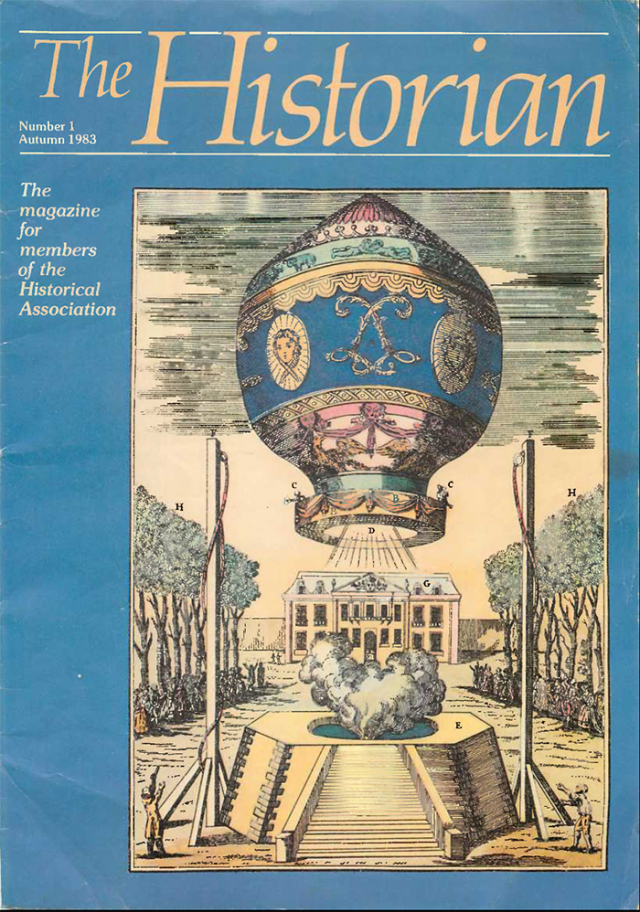 The first ever edition of The Historian magazine, first published in Autumn 1983. The edition's editorial sets out this vision for the magazine:
"The Historian lays no claim to an elaborate philosophy, but is conceived as an up-to-date and forward-looking magazine provided by and for all historians. It advances no editorial pretensions, save that 'it is the life and soul of a magazine never to be long dull upon one subject'."
Articles include:
2 Editorial: Up, up and away!
3 Feature: Queen Elizabeth I and the People of England – Eric Ives
12 Local History: The Evolution and Study of English Local History – John Marshall
16 Record Linkage: Lincoln's Inns – John Chartres
20 Update: Nazi Germany – Keith Robbins
23 Personalia: Profile of Michael Howard