History and the Common Man
Classic Pamphlet
By Geoffrey Barraclough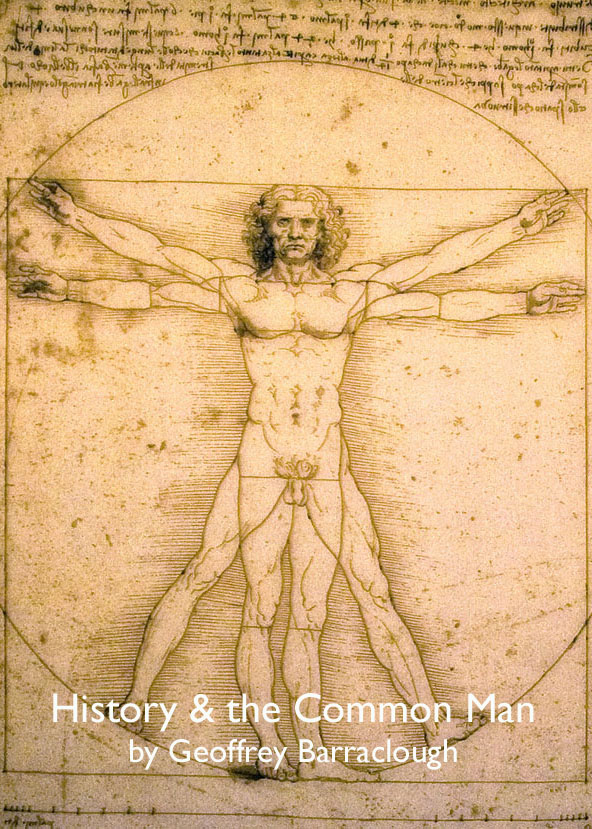 Presidential address at the HA's Diamond Jubilee conference
Speaking in April 1966 at the Historical Association's 60th annual conference, then president Geoffrey Barraclough marks The HA's Diamond Jubilee anniversary by urging his audience to look to the future.
Noting the successes of the Association over the previous decade, Barraclough expresses the importance of ensuring the general public are made aware of the 'wider purposes of history'. In the 900th anniversary year of the Norman Conquest he questions the legitimacy of popularising history, and asks whether history as entertainment is going to be all that history eventually has to offer. To combat this – and the danger of an 'endlessly fragmented' history – Barraclough urges historians to look beyond 'arid professionalism' and individual specialisms, and rather combine with others to paint a broader picture of history. Doing so prevents the alienation of the common man and enables an improved understanding for future generations. Barraclough reminds his audience that in a world which is becoming increasingly interlinked, the importance of children learning world history is vastly more important.
In addition to this wider-scope outlook, Barraclough calls attention to history's most rapidly growing competition, 'the disciplines whose relevance is far more plainly evident', such as the sciences. Making history's importance and relevance understood to the general population is paramount to the teaching and understanding of history, and also its future. He warns historians not to be lulled into teaching and writing 'the kind of history which is appropriate to our organisation' and reminds us that the historian is made for history and not vice versa. He asks his audience to remember their responsibility to present 'the citizens of the future, [with] an outlook on the present' and 'not [to] make the mistake of thinking that relevance is the same as nearness in time'...