Film: Tackling superpower relations with lower-ability students
Secondary History Workshop Annual Conference 2019
By Paige Richardson, published 1st November 2019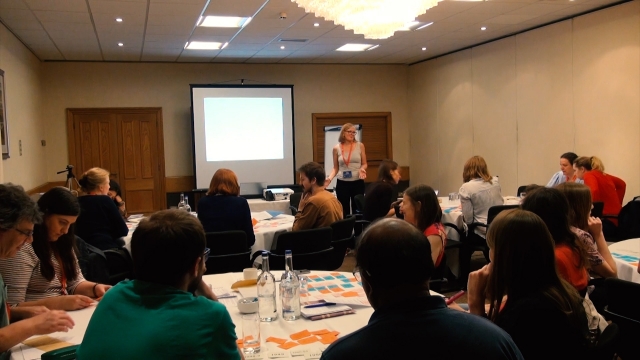 GCSE history for all
This secondary workshop took place at at the Historical Association Annual Conference, Chester, May 2019.
It looked at ways of helping lower-ability students at GCSE access lesson and revision content based around superpower relations in the cold war, but is applicable to any subject area. Through a series of games and tasks which involve oral retelling and singing, as well as a fun timeline card game and a historical charades, Paige Richardson demonstrates how by making revision and learning tasks active, you can ensure that lower ability students do not get left behind.

These tasks often involve bestowing the role of teacher or reteller onto the student, and by taking on this role students learn to summarise knowledge in their own words and remember this at a later stage.