The Great Debate 2022: speeches
The HA's public-speaking competition for students aged 16-19
Published: 31st March 2022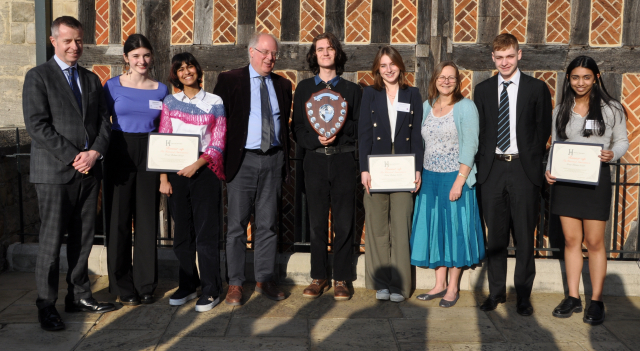 Watch the Great Debate 2022 finalists' speeches
The 2022 Great Debate final was held on 26 March at the Vicars' Hall, Windsor Castle. The question for young people to address was:
"The 70-year reign of Queen Elizabeth II has seen global and widespread changes including in: societal infrastructure, industry, rural life, the environment and ideas. Which changes of the last 70 years have affected your local area the most?"
Over the course of a day the judges and the audience listened to 23 talks by the finalists covering important issues such as: immigration, gentrification, language, the environment, second home ownership, the changes in employment from industrial to IT and ethnic diversity.
Watch all the finalists' speeches on these pages.