HA Young Voices
Listening to young people's voices about school history
Published: 28th April 2023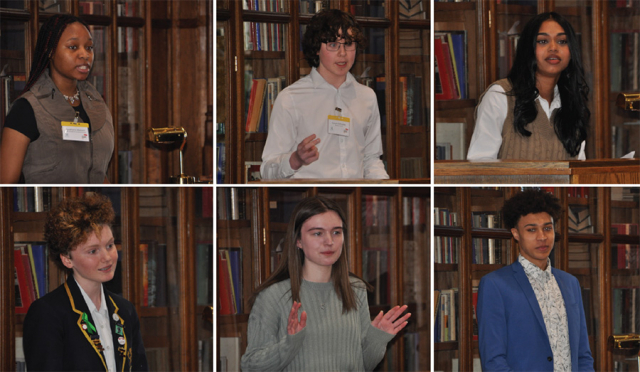 HA Young Voices: What do students think about school history?
As part of our strategy, the HA wants to establish mechanisms to listen to young people's views about their experience of school history. So far we have gathered peer research from pupils in 15 different secondary schools across the country.
Students were asked to carry out research among their peers. This might have been friends either in their school or another school, classmates, a whole year group or even cross the entire school.
They were asked to find answers to the following questions through surveys and questionnaires:
What sorts of things in history do the young people in your school/group most want to learn about?

In what ways does history matter to the young people in your school/group?

In what ways have your history teachers shown that they care about what history means to you?
Participating students then analysed the responses and prepared short recorded presentations of their findings. You can watch these recorded results of their research in this module.
Student Voices
We'd like to hear from as many secondary schools as possible. If you'd like your pupils to take part in the HA Young Voices project, download the instructions here and send your completed recording presentation to melanie.jones@history.org.uk to be added to the HA website.
Short Teacher Survey
We also want to hear secondary teachers' responses to what pupils have had to say about school history. If you have watched some or all of the recordings, please take part in this short survey (5-8 questions only) so we can capture your views.
www.history.org.uk/go/YoungVoices-survey