Teaching History 147: Curriculum Architecture
Journal
By HA, published 9th July 2012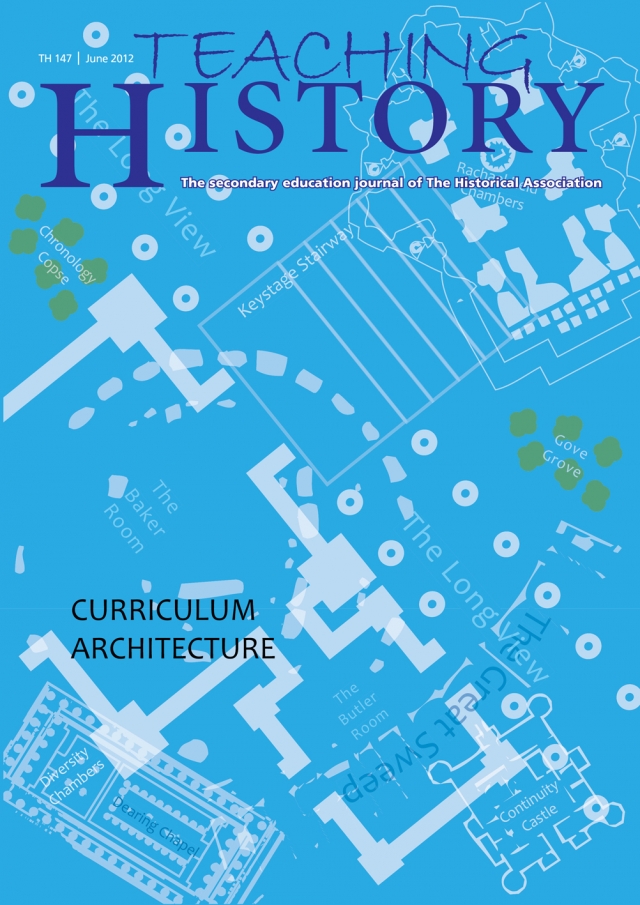 Curriculum Architecture
Editorial 02
HA Secondary News 03
HA update 04
08 Beth Baker and Steven Mastin - Did Alexander really ask, 'Do I appear to you to be a bastard?' Using ancient texts to improve pupils' critical thinking
14 Cunning Plan Beth Baker
16 Robin Whitburn and Sharon Yemoh 'My people struggled too': hidden histories and heroism - a school-designed, post-14 course on multi-cultural Britain since 1945
26 Frances Blow, Peter Lee and Denis Shemilt Time and chronology: conjoined twins or distant cousins?
36 Polychronicon Robert Poole
38 Michael Fordham Out went Caesar and in came the Conqueror, though I'm sure something happened in between... A case study in professional thinking
47 Joanne Pearson Where are we? The place of women in history curricula
53 Stephanie Burley Pedagogy, politics and the profession: a practical perusal of past, present and future developments in teaching history in Australian schools
60 MOve Me On
64 Mummy, mummy...