The 'Penny Dreadful'
Article
By John Springhall, published 6th April 2010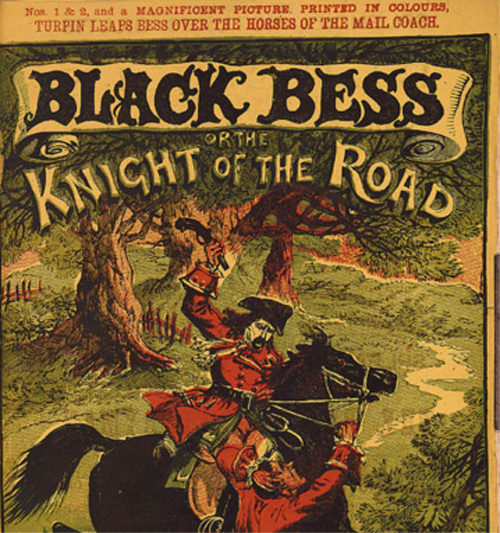 "I wish I know'd as much as you, Dick. How did you manage to pick it up?"
"Mother taught me most, and I read all the books I can get."
"So do I; sich rattling tales, too ---'The Black Phantom; or, the White Spectre of the Pink Rock.' Its fine, it is; somebody's killed every week, and it's only a penny."
"That is not the sort of book I mean," said Dick. "Mother does not like me to read them."
"Why?"
"She says they have a bad influence."
"Who's he?"
"That means a bad effect."
"Don't know him, neither."
"You would, if you read proper books."
"So I will. You leave tuppence at the libery, and they lends you a volume: 'Turpin's ride to York,' or 'Paul Clifford',' - a highwayman, he was."
Dick shook his head again.
The preceding exchange between the member of a gang of street urchins (The Dolphin) and a toffee-nosed shoeblack (Dick Lane), the son of a drunken Lambeth bricklayer, protected and befriended by the former, is taken verbatim from The Wild Boys of London; or, The Children of Night. A Story of the Present Day (1864-66). This anonymous, notorious, and thrice reissued 'penny dreadful'- to use the common late-Victorian derogatory term for cheap juvenile sensation fiction - was first published in 103 weekly parts of eight double-columned pages each, making a combined total of about 800,000 words, or 10 times the length of the average modern thriller. The inimitable dialogue...