Heritage Management & Education
Continuing Professional Development
Published: 22nd December 2009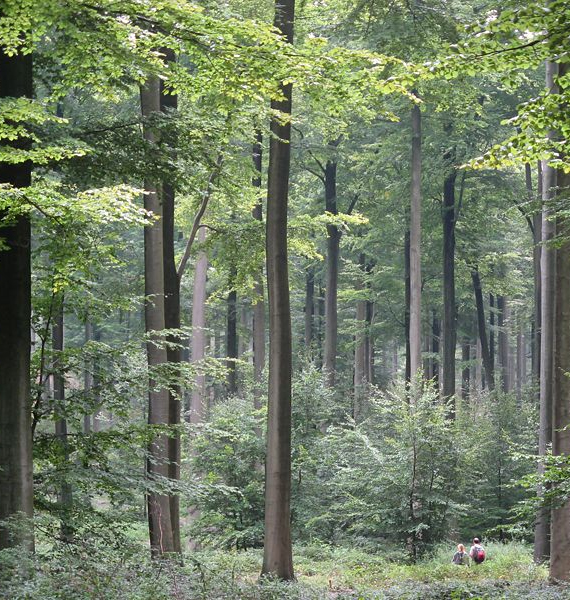 1. Nottingham Trent University
MA/PGCert/PGDip Museum and Heritage Management
There is a need for multi-skilled, quality staff who combine a broad vision of the field in which they are working with practical expertise in the care and presentation of heritage. Their postgraduate heritage management courses combine the conceptual framework necessary to develop this vision with the knowledge and practical understanding required from professionals in this field.
To check out the course content, simply scroll down to the 'What You'll Study' section.
2. University of Newcastle Upon Tyne, International Centre for Cultural and Heritage Studies
Heritage Education and Interpretation MA and PGDip
This programme aims to provide an understanding of the theoretical and practical basis of heritage education and interpretation at a local, national and international level. It offers a fast-track route to a professional qualification and is one of the most successful heritage education and interpretation programmes internationally. The programme focuses on the relationship between heritage education and interpretation on the one hand, and tourism, the media and general heritage management on the other.
Students take three compulsory modules (60 credits) which cover: issues and ideas; management; communication and interpretation. This is followed by more specialised modules (40 credits) in: heritage, museum and gallery education; heritage and the media; heritage and tourism. A tailored eight-week work placement (20 credits) at a heritage site or in a heritage organisation completes the taught part of the programme. Students also undertake a piece of individual research as a 15-18,000-word dissertation (60 credits). If you do not complete a dissertation you may be awarded a Postgraduate Diploma.
3. Liverpool Hope University
Art History and Curating (MA, PG Cert, PG Dip)
The MA in Art History and Curating offers a theoretical and critical approach to the study of art history and curatorial practice. Focusing mainly, but not exclusively, on the modern period (19th and 20th centuries), the programme addresses key developments in art and art history up to the present day, as well as offering theoretical and practical training in the field of museum studies and curating.
The programme is intended for graduates who have studied Fine Art, Art History or any other Arts and Humanities discipline, or those from non-arts backgrounds wishing to pursue a new subject. It will also appeal to those already working in the museums or galleries sector wishing to undertake Continuing Professional Development (CPD). There are opportunities to participate in overseas study tours and in recent years the department has visited Amsterdam, Barcelona, Bilbao, Milan, Paris, Florence, Venice and New York. Regional exhibition and site visits will also take place.
4. Queen Mary University of London
Heritage Management with Historic Royal Palaces (MA)
The course provides students with practical work experience within Historic Royal Palaces. Through this they gain invaluable insider's knowledge of the organisation and work alongside leading experts in heritage management. The course provides students with a thorough and advanced-level understanding of the theory and practice of heritage management by combining the disciplinary expertise and reputation of Queen Mary's School of Business with the professional and applied knowledge of specialists within Historic Royal Palaces.
The course welcomes applications from those with a strong undergraduate degree in disciplines related to heritage, including history, history of art, archaeology, geography, social scienes and humanities-based subjects. It is suitable for candidates in business or already engaged in heritage-related sectors who wish to advance their careers in the heritage sector. It also provides a suitable basis for anyone seeking to pursue an academic or research career in relation to heritage.
5. Bath Spa University
You'll explore how heritage sites are managed, presented and explained. They will teach you to consider their value beyond something to see or a place to visit.
What challenges are heritage bodies currently facing? What choices do they make in dealing with them? How will pressures on public funding for heritage in the UK – and further afield – shape our experience of visiting and working in museums and heritage sites in the future? And how will our wider understanding of heritage change as a result?
Trying to answer such questions provides a framework for practical work in the sector, underpinned by hands-on, supportive teaching. We want you to become involved in a range of projects, working with our extensive range of partners, and to gain experience on the ground.
6. University of Kent
Heritage Management (MA in Athens)
The programme is a collaborative dual award from the University of Kent and the Athens University of Economics and Business (AUEB), a partnership that ensures world-class tuition and an interdisciplinary learning environment. It is overseen by the Heritage Management Organization, a dynamic new research and education project with international funding, which is creating its own opportunities in the field.
As a collaborative programme between the Kent and AUEB, the programme is taught by staff from the Department of Classical & Archaeological Studies and the AUEB, at a centre in Elefsina, an Athenian suburb. The programme is entirely based in Elefsina, and taught over a 16-month period.
7. University of Lincoln
Culture and Heritage Management (MA)
This MA in Culture and Heritage Management aims to enhance your knowledge of the particular demands of managing attractions and collections in historic and cultural environments.
The programme is jointly taught by academics in the Tourism/Events and History/Heritage subject areas, who are able to draw on wide practical expertise and research experience and to bring business, social science and humanities insights to the programme.