The Bristol Riots
Classic Pamphlet
By Susan Thomas, published 31st March 2014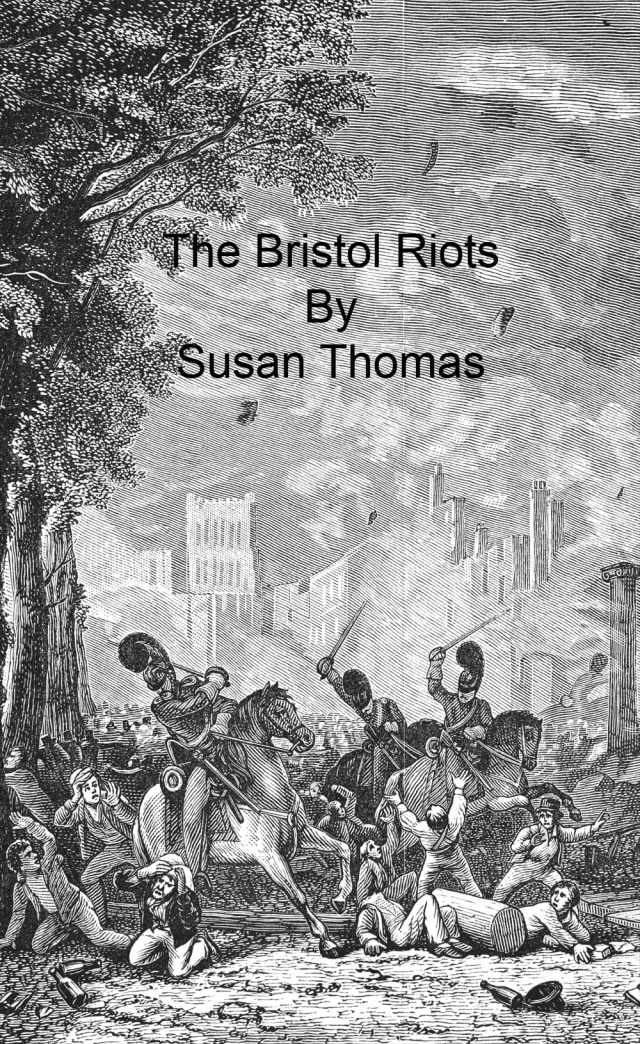 Violent Confrontation
In 1831, Bristol suffered the worst outbreak of urban rioting since the Gordon Riots in London over fifty years earlier. Twelve rioters were officially declared to have died as a result of confrontations with troops and special constables, and many more unidentifiable corpses were discovered among the ruins of the burned out buildings.
The whole nation was scandalized by the extent of the destruction. In three days of looting and burning, a large part of the centre of the city was laid waste, and over £60,000 was eventually paid out in compensation for damage to private property alone. Worst hit was the area around Queen Square: private dwellings along two sides of the Square were plundered and burned down, while in Prince's Street and King Street the extreme heat caused the pavement above the bonded cellars to crack open and nearby warehouses crumbled in ruins into the street.
Many important civic buildings were also destroyed, notable the Mansion House, Excise Office and Custom House in Queen Square, and the Toll Houses by the river. Prisoners were liberated from gaols and debtors' lock-up houses all over the city before rioters set fire to the Bridewell, the New Gaol and the Gloucester Country Gaol at Lawford's Gate. Even the traditional residence of the Bishop of Bristol, the Palace on Lower College Green, was gutted and razed to the ground. At the height of the riot, the glow from the fires could be seen as far away as Newport...