Moral panics over commercial entertainment since 1830
Article
By John Springhall, published 30th July 2014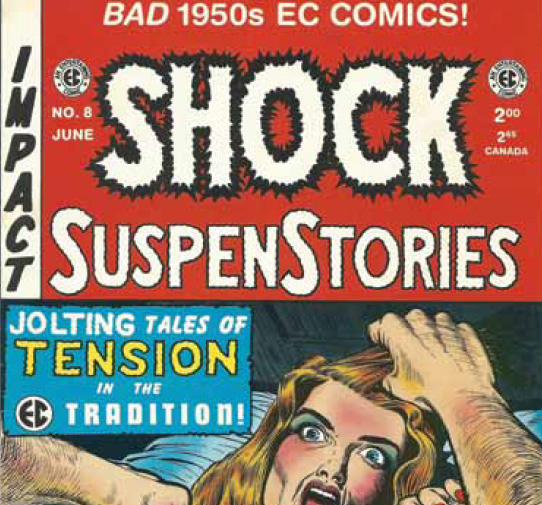 'Guilty pleasures'
In 1866 the Select Committee on Theatrical Licenses and Regulations questioned Inspector Richard Reason:
Col. Stuart: What is the class of people who go [to penny theatres]?
[Police] Inspector Richard Reason: I should think there is a great number of the criminal class, and some of the children of the working classes.
Mr Locke: The boys do not pick one another's pockets while they are there, I suppose?
Inspector: No, I suppose not.
Mr Locke: And when they are inside, they are not picking other people's pockets?
Inspector: No.
Mr Locke: Therefore it keeps them out of mischief?
Inspector: Yes.
Almost 90 years later, Treasury Counsel to the Director of Public Prosecutions stated that:
I suspect that the real evil of this class of story and the way in which it is told in illustrated form in these publications [horror comics] lies in the false picture which is engendered in the minds of children and young people of the way in which the grown-up world thinks and behaves. The characters are ordinary human beings with ordinary faces and in ordinary clothing. These usually normal people are represented as being selfish, violent and filled with greed and hate. Husbands and wives are continually shown as unfaithful; parents hate their children and vice versa. Almost as a matter of course and without there being anything unusual about it, many of them are in possession of guns and all are prepared to relieve themselves of their immediate troubles by the simple expedient of murder...