---
Support the HA
Make a donation
---

Corporate Membership from just £19.50!
Access to Student Zone and extra logins for other members of staff!

Thinking of joining the Historical Association? Gain an idea of the resources available to members by taking a look at these free resources.

The Historical Association can offer a wide range of CPD for teachers, both for members and non-members, using the most experienced and innovative teachers as trainers.
For details of current courses...

Our past and current education survey reports are available online here.

Access our new series of podcasts featuring academics from across the UK talking about historical topics and themes from Ancient to Modern History.
Click here to access the podcasts!
The 'Young Quills' Award for Historical Fiction recognises the powerful role that fiction can have for introducing, informing and exciting... full article...
The Historical Association Annual Conference York 10 - 11 May 2013 - a speedy review. Three hundred...
full article...
In response to a speech by Michael Gove on 9th May 2013, the following letter from 54 historians...
full article...
---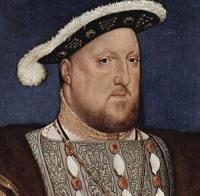 We have over 50 branches nationwide who run over 300 walks, lectures and visits annually. Check out branch events in your area!
---