Bath Branch 90th Anniversary
Branch News
By Mike Short, published 13th December 2016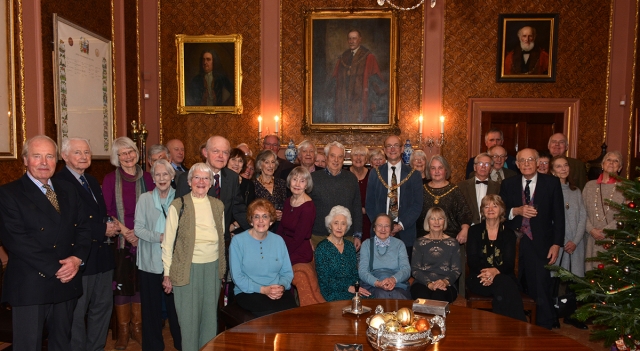 The founding of Bath branch
2016 marked the ninetieth anniversary of the founding of the HA's Bath branch. To honour this event the Mayor of Bath, Councillor Paul Crossley, invited members to attend a Civic Reception at the eighteenth-century Guildhall. Thirty-five members attended. They are pictured here in the Mayor's Parlour.
Councillor Crossley welcomed the group, and branch chairman Boyd Schlenther responded with customary grace and wit. During an hour with the Mayor members were able to see and hear stories about the magnificent civic regalia on display. Looming over all was a huge stern portrait of seven-times Mayor of Bath Cedric Chivers who, in 1926, 'gave his permission' for the HA branch to be set up and chaired its inaugural meeting in the Guildhall.
After the reception members - and the MP for Bath, Ben Howlett - retired to another room to enjoy a festive pre-Christmas buffet.