Historical Association Cookies Policy
Published: 2nd May 2018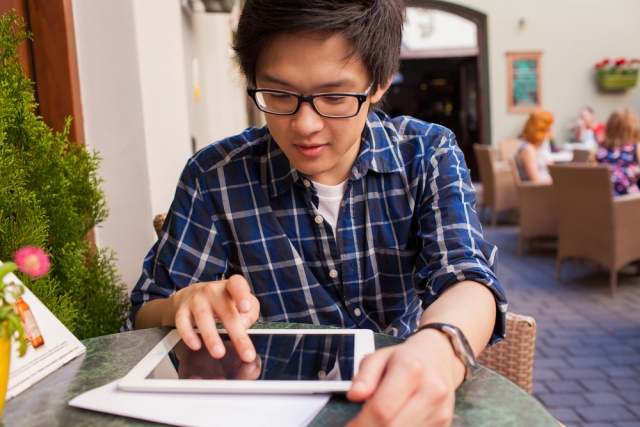 We use cookies to make your experience of our website as good as possible.
What are cookies?
Cookies are small data files that are sent to your computer or mobile phone from a website's server and stored on your device's hard drive. Most websites you visit will use cookies in order to improve your user experience by enabling that website to 'remember' you, either for the duration of your visit (using a 'session cookie') or for repeat visits (using a 'persistent cookie'). Cookies cannot be used to identify you personally.
What are cookies used for?
Cookies do lots of different jobs, like letting you navigate between pages efficiently, remembering your preferences, and generally improving your user experience.
They may for example do this by:
enabling a service to recognise your device so you don't have to give the same information several times during one task
recognising that you may already have given a username and password so you don't need to do it for every web page requested
measuring how many people are using services, so they can be made easier to use and that there's enough capacity to ensure they are fast
They may also be used to track or trace where you have been on the website and what you are searching for. This can help to determine popular and unpopular pages and which areas need to be improved.
How long do cookies last?
Cookies last for different lengths of time depending on what they are used for.
Session cookies are temporary cookies which help us to recognise you as an existing user for as long as the session lasts (usually the current visit to a website or a browser session). These cookies are temporary and expire once you leave the site. If you don't accept session cookies, you won't be able to use the logged-in functionality of the site.
Persistent cookies last for a fixed period of time, defined within the cookie, and allow the website to recognise the device again when the user returns to that website on that device.
What types of cookies do you use?
The cookies used on our website have been classed based on the categories found in the International Chamber of Commerce UK Cookie guide.
1. Strictly necessary cookies

These cookies enable services you have specifically asked for. For those types of cookies that are strictly necessary, no consent is required.
These cookies are necessary in order to enable you to move around the website and use its features, such as accessing 'My HA'. Without these cookies services you have asked for cannot be provided.
2. Performance cookies

These cookies collect anonymous and aggregated information on the pages visited. By using the website, you agree that we can place these types of cookies on your device.
These cookies collect information about how visitors use the website, for instance which pages visitors go to most often, and if they get error messages from web pages. These cookies don't collect information identifying a visitor. It is only used to improve how the website works.
3. Functionality cookies

These cookies remember choices you make to improve your experience. By using the website, you agree that we can place these types of cookies on your device.
These cookies allow the website to remember choices you make (such as your language) and provide enhanced, more personal features. These cookies can also be used to remember changes you have made to text size, fonts and other parts of web pages that you can customise. The information these cookies collect may be anonymised and they cannot track your browsing activity on other websites.
Third Party Cookies
We may allow third party organisations to set cookies using this website in order to deliver services. We use Google Analytics to give us insights into how you interact with our website. These cookies allow us to count visits and traffic sources, so we can measure and improve the performance of our site. They help us know which pages are the most and least popular and see how visitors move around the site. All information these cookies collect is aggregated and therefore anonymous. If you do not allow these cookies, we will not know when you have visited our site.
If you do not wish to allow the use of Google Analytics cookies at all, Google provides an opt-out plug-in for most common website browsers.
How do I manage cookies?
If you do not wish to accept cookies on to your device you can do so by adjusting the settings on your browser. However, be aware that if you do block cookies, some features of our website may not be available to you and some web pages may not display properly. Most browsers also provide functionality that lets you review and erase cookies.
If you use the Historical Association website without changing your browser settings, we'll assume that you're happy to receive all cookies.
To find out more about cookies, including how to see what cookies have been set and how to manage and delete them, visit wikipedia.org, www.allaboutcookies.org, or www.aboutcookies.org.
Cookies and links to third party websites
Our website may, from time to time, contain links to and from the websites of our partner networks, advertisers and affiliates. If you follow a link to any of these websites, please note that these websites have their own privacy and cookies policies and that we don't accept any responsibility or liability for these policies. Please check these policies before you submit any personal data to these websites. This policy applies solely to the cookies used by the Historical Association.
Other helpful resources
Browser manufacturers provide help pages relating to cookie management in their products. Please see below for more information.
For other browsers, please consult the documentation that your browser manufacturer provides.
If you have concerns about cookies set by the Historical Association please contact websitemanager@history.org.uk and include a link to the page on which the cookie is set.
For further information on how we collect and use data please see our Privacy Notice.