Women in Late Medieval Bristol
Classic Pamphlet
By Peter Fleming, published 1st April 2014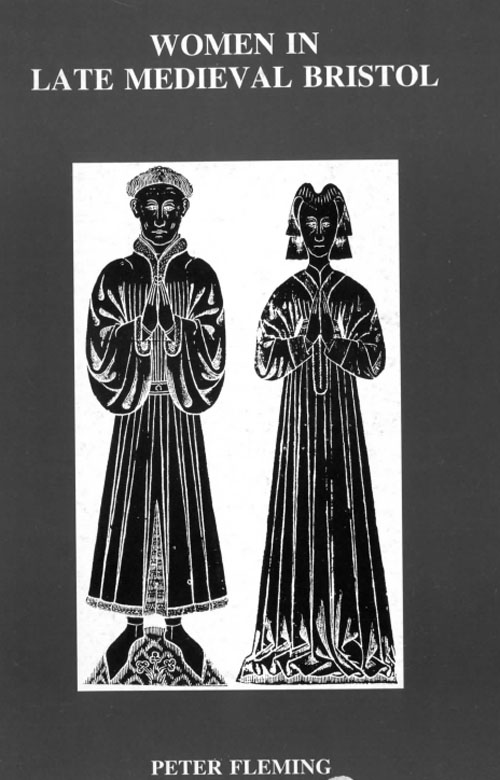 Women and Trade
During the fourteenth and fifteenth centuries Bristol was one of England's greatest towns, with a population of perhaps 100,000 after the Black Death of 1348. Its status was recognised in 1373, with its creation as the realm's first provincial urban county, but only in 1542, with the creation of the diocese of Bristol, should it strictly be described as a city.
Two of the mainstays of Bristol's economy were wine and cloth. Bristol was among the leading English ports for the import of wine from Gascony, but the loss of England's French possessions with defeat in the Hundred Year's War in 1453 caused serious short-term disruption to this trade. To some extent, Bristol merchants compensated for this by developing other markets. By the end of the fifteenth century Spanish wine made up one-third of the port's wine imports. Bristol was a centre for both cloth production and export.
In the fourteenth century it was the greatest cloth exporting port in England, and only Salisbury exceeded it as a cloth producer, but this pre-eminence did not last long into the following century, and the town suffered a slow decline as both producer and exporter. Bristol's textile industry was hit by competition from rural producers, able to use water powered fulling mills and free from the restrictive practices of the guilds. Dyeing and finishing cloth continued to be a significant industry, and the town remained an important regional marketplace for cloth, but increasingly the region was being permeated by London cloth merchants...