Canterbury Branch Programme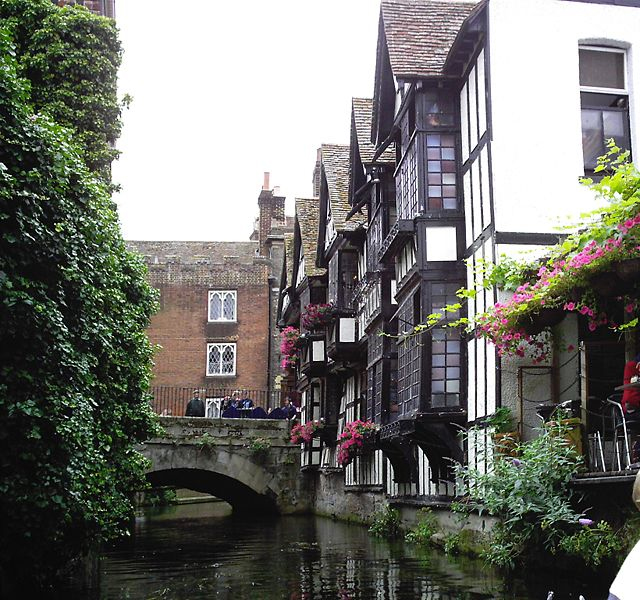 Canterbury Branch Programme 2023-24
Enquiries to Mr Mike Gallagher tel: 01227 722476 or email: hacanterburybranch@gmail.com
Talks are open to the public and are free to HA members, branch members and students; others are asked to pay £3 towards expenses. Branch membership is £10 per year.
Thursday 14th September 2023 at 4:30pm.
Kent College, Room H1, CT2 9DT
Committee Meeting
Thursday 5th October at 6:15pm for AGM, 7pm for talk
University of Kent, Grimond Lecture Theatre, CT2 7NZ.
Annual General Meeting followed by
Saxons, Vikings and the written word in ninth century England
Dr Rob Gallagher, University of Kent
Tuesday 7th November at 7pm
King's School Canterbury, Gateway Chamber, St. Augustine's, Lady Wootton's Green, CT1 1NG
Sixth Form Debate
Thursday 9th November at 7pm
University of Kent, Grimond Lecture Theatre 1, CT2 7NZ
Humanitarianism in the First World War
Dr Marina De Pérez De Arcos, University of Oxford
Thursday 7th December at 7pm
Kent College, The Great Hall, CT2 9DT
Boston Tea Party
Dr Ben Marsh, University of Kent
Thursday 4th January at 4:30pm
Kent College, Room H1, CT2 9DT
Committee Meeting
Thursday 11th January – all day
Canterbury Christchurch University, N Holmes Road, CT1 1QU
History at University Seminar – for Year 12 students interested in studying History at university
Thursday 11th January at 7pm
Kent College, The Great Hall, CT2 9DT
How Britain Broke the World, 1997-2021
Arthur Snell
Thursday 8th February at 7pm
Canterbury Cathedral, Clagett Auditorium, CT1 2EG
Annual Lyle Lecture: Canterbury Since 1500
Dr Doreen Rosman, University of Kent
Thursday 7th March at 7pm
King's School Canterbury, the Old School Room, CT1 2EZ
The US Civil Rights Movement
Dr Tom Davies, University of Sussex
Thursday 11th April at 4:30pm
Kent College, Room H1, CT2 9DT
Committee Meeting
Thursday 2nd May at 7pm
King's School Canterbury, The Undercroft, St Augustine's, Lady Wootton's Green, CT1 1NG
How editing all the recorded words of Oliver Cromwell has changed our view of 'God's Englishman
Professor John Morrill, Selwyn College, Cambridge
The talk will be preceded by a reception, details TBC
Thursday 13th June at 7pm
Kent College, The Great Hall, CT2 9DT
Title TBC
Professor Louise Wilkinson, Lincoln University
Thursday 6th June
Kent College, Old Library, CT2 9DT
CPD day for teachers of KS2 and 3 History
Further details TBC
Saturday 15th June
All day Local History Visit
Details TBC