Buckinghamshire Branch Programme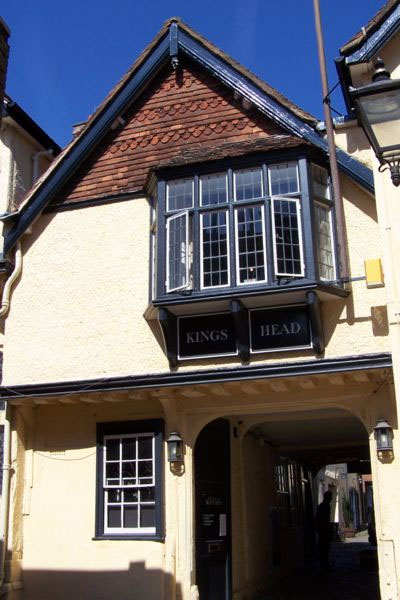 Buckinghamshire Branch Programme 2020-21
Meetings are being held on Wednesdays at 8.00 pm online through Zoom
Register your interest at:
http://buckshistoricalassociation.org.uk/
2020
21 OCT
Amy Moore, PhD student, Open University
Oxford Town vs Gown and Crown, 16th and 17th century
(preceded by the AGM at 7:35)
18 NOV
Dr Sean Kingsley, Director, Wreck Watch
Deep-sea Shipwrecks in the Mediterranean: from Ancient Rome to Ming China
16 DEC
Dr John Broad, Independent Researcher
Plague, Flu and Pandemic in the Buckinghamshire Countryside, 1600-1800
2021
20 JAN
Dr Mpalive Msiska, Reader in English and Humanities, Birkbeck, University of London
on an aspect of the African novel (title tbc)
17 FEB
Tom Shannon, Oxford Metrics plc and Soldiers of Oxfordshire Museum
'Known unto God': Lost in the Battle of Arras (a WWI detective story)
17 MAR
Dr David Noy, Open University
Winslow 1640-1770: How one man changed a small market town
21 APR
Mike Farley, Researcher and Archaeologist
Exploring England's Shipping and Trade in the Medieval Period
19 MAY
Dr Jack Cunningham, Reader in Ecclesiastical History, Bishop Grosseteste University
Robert Grosseteste (C.1170-1253): England's forgotten philosopher (title tbc)
12/19/26 JUN
SUMMER Afternoon Event: Linslade Church and its restored medieval wall paintings
Led by Dr Richard Gem
(2-5 Further details will be forthcoming in the year)
Admission to meetings is free to full and associate members of the Historical Association.
Visitors and Students WELCOME and donations appreciated
Please contact secretary for bank transfer details or post to below
Associate membership of the Branch is £12 for the year from October 2020.
Please pay by standing order, bank transfer (contact for details) or by cheque, payable to Historical Association-Bucks Branch, with the slip below (and s.a.e. if you want a receipt).
HISTORICAL ASSOCIATION (BUCKS BRANCH), ASSOCIATE SUBSCRIPTION 2020-2021
To: Terry Bloxham (Hon Secretary), 138 High Street, Aylesbury, HP20 1RB
Tel: 01296 708926 E-mail: secretarybucksha@gmail.com
Name, address and email: