Buckinghamshire Branch Programme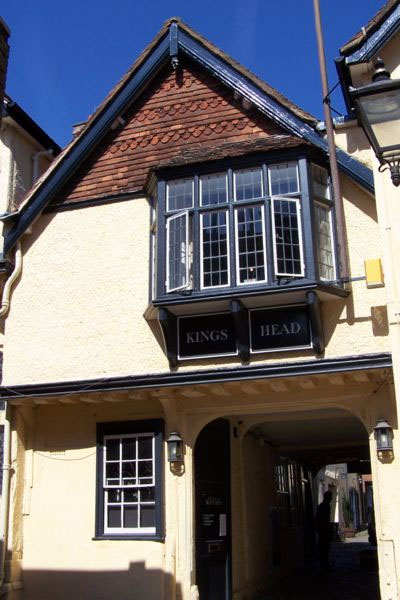 Buckinghamshire Branch Programme 2021-22
Meetings are being held on Wednesdays at 8.00 pm online through Zoom
Register your interest at: secretarybucksha@gmail.com
http://buckshistoricalassociation.org.uk/
2021
20 OCT
Dr Edward Hicks, University of Oxford
Spencer Perceval: The Life and Times of Britain's Only Assassinated Prime Minister
(preceded by the AGM at 7:35)
17 NOV
Dr Amrita Shodhan, Senior Teaching Fellow, SOAS University of London
NOVDecolonising the Partition of British India, 1947
15 DEC
Cathy Haill, Curator of Popular Entertainment, Victoria & Albert Museum
Pantomime, a Peculiarly Form of British Entertainment (title tbc)
2022
19 JAN
Prof Jane Humphries, Emeritus Prof of Economic History, Oxford University
Economic Growth and Welfare (title tbc)
16 FEB
Prof Richard English, Professor of Politics, Queen's University Belfast
The IRA and the Partition of Ireland: Violence, Legacies and Possibilities
16 MAR
Dr Jane Harrison, Dept for Continuing Education, University of Oxford
Moated Manors and Deserted Medieval Villages; changing settlement in the Appleton area, Oxfordshire
20 APR
Dr Susan Kilby, Centre for English Local History, Univ of Leicester
Fantastic Beasts and Where to Find Them: the Romanesque Capitals of St Kyneburgha's Church, Castor, Northamptonshire, and the Local Landscape
18 MAY
Mark Gorman, Independent Researcher
Popular Protest and the Preservation of Open Spaces in Victorian London
JUNE Mid-Summer Afternoon Event: Linslade Church and its restored medieval wall paintings, led by Dr Richard Gem
(2-5 Further details will be forthcoming in the year)
Admission to meetings is free to full and associate members of the Historical Association.
Visitors and Students WELCOME and donations of £3 appreciated
Please contact secretary for bank transfer details or post to below
Associate membership of the Branch is £12 for the year from October 2021.
Please pay by standing order, bank transfer (contact for details) or by cheque, payable to Historical Association-Bucks Branch, with the slip below (and s.a.e. if you want a receipt).
HISTORICAL ASSOCIATION (BUCKS BRANCH), ASSOCIATE SUBSCRIPTION 2021-2022
To: Terry Bloxham (Hon Secretary), 138 High Street, Aylesbury, HP20 1RB
Tel: 01296 708926 E-mail: secretarybucksha@gmail.com