Published: 13th July 2017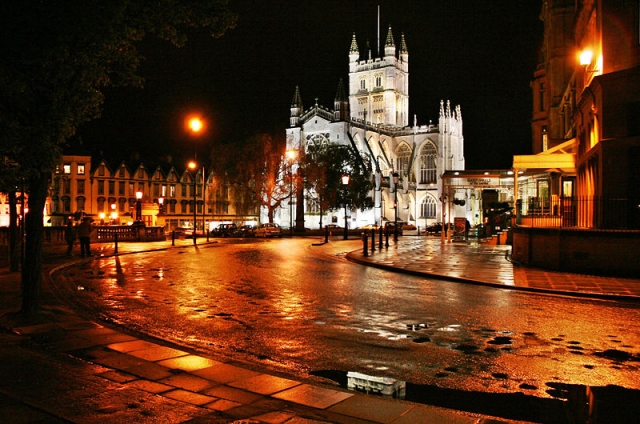 Bath Branch Programme 2019-20
ALL BRANCH MEETINGS POSTPONED UNTIL FURTHER NOTICE DUE TO COVID-19
FOR FURTHER INFORMATION SEE OUR COVID-19 STATEMENT AT www.history.org.uk
Entry to lectures is free for national HA members and for Bath branch local members who have paid an annual subscription (£12.00). Visitors are asked to pay £3.00 per meeting.
For further information please contact Mike Short, branch secretary, at: mikeshort20@btinternet.com or 01225 812945
All lectures begin at 7.30pm at the Bath Royal Literary and Scientific Institution, 16-18 Queen Square, Bath BA1 2HN.
Thursday 26 September 2019
'Researching William Beckford's Fonthill'
Speaker: Dr Amy Frost (Bath Preservation Trust)
Thursday 24 October 2019
'Recreating Elizabethan and Jacobean Theatres: Shakespeare's Globe and the Sam Wanamaker Playhouse'
Speaker: Paul Simons, Restoration Architect
Thursday 21 November 2019
'Henry VIII and the Men Who Made Him'
Speaker: Dr Tracy Borman (Heritage Education Trust, Historic Royal Palaces)
Tuesday 3 December 2019
Members' Christmas Visit and Buffet
Venue: The Roman Baths and Pump Room, Bath
Thursday 23 January 2020
'International Diplomacy Between the Wars: Dead Ends or New Beginnings?'
Speaker: Dr Jessica Reinisch (Birkbeck, University of London)
Thursday 27 February 2020
'Who is the Tramp? Vagrancy in Victorian and Edwardian Britain'
Speaker: Professor Nicholas Crowson (University of Birmingham)
POSTPONED UNTIL FURTHER NOTICE Thursday 26 March 2020
'The Search for Women in the Viking Age'
Speaker: Dr Chris Callow (University of Birmingham)
POSTPONED UNTIL FURTHER NOTICE Thursday 23 April 2020
'Royal Attitudes to the Atlantic Slave Trade, 1785-1808'
Speaker: Professor Suzanne Schwarz (University of Worcester)