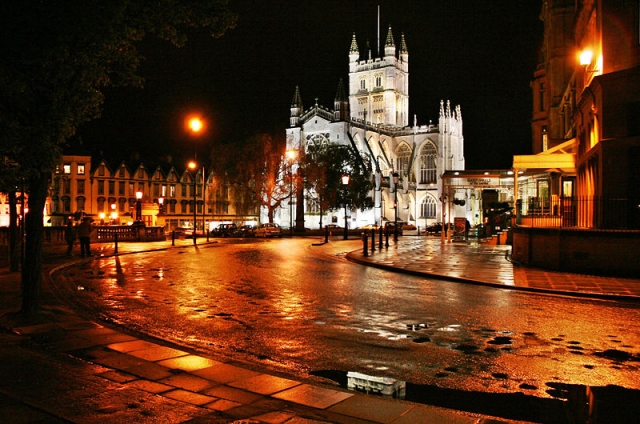 Bath Branch Programme 2020-21
Entry to lectures is free for national HA members and Bath branch local members who have paid an annual subscription (£12). Visitors are asked to pay £3 per lecture.
For further information please contact Mike Short, branch secretary, mikeshort20@btinternet.com or 01225 812945.
All lectures begin at 7.30 pm at the Bath Royal Literary and Scientific Institution, 16-18 Queen Square, Bath, BA1 2HN.
Programme for 2020-21
Thursday 24 September 2020
'Spoils of War: The trophies, treasure and trivia of the British Empire'
Speaker: Christopher Joll (Regimental historian, Household Cavalry)
Thursday 22 October 2020
'Europe's Great Witch Hunt'
Speaker: Professor Ronald Hutton (University of Bristol)
Thursday 26 November 2020
'Medieval Queens: Ruling Women in a Man's World'
Speaker: Dr Ellie Woodacre (University of Winchester)
Thursday 10 December 2020
Members' Christmas Visit and Buffet
Venue: Number 1 Royal Crescent, Bath
Thursday 21 January 2021
'Louis XVI and the French Revolution'
Speaker: Professor William Doyle (University of Bristol)
Thursday 18 February 2021
'The Execution of Earl Waltheof, 1076: Rebellion and its consequences in eleventh-century England'
Speaker: Professor Ryan Lavelle (University of Winchester)
Thursday 25 March 2021
'The Triumph of Music: how it became the master-art of the modern world'
Speaker: Professor Tim Blanning (Sidney Sussex College, University of Cambridge)
Thursday 22 April 2021
'The Crisis of the Meritocracy: How popular demand made Britain into a mass education society'
Speaker: Professor Peter Mandler (Gonville and Caius College, University of Cambridge)
President of the Historical Association
Thursday 20 May 2021
Members' Visit
Venue: The Merchant's House, Marlborough