Vivienne Larminie, last updated: 7th August 2017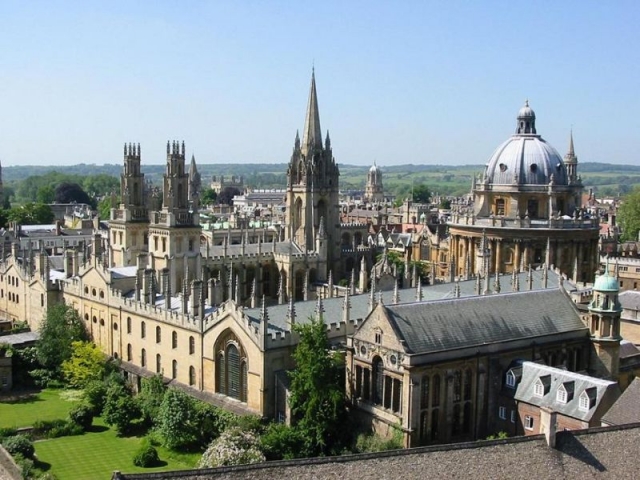 Oxford Branch Programme 2019-20
Entry to meetings is free for HA members, non-members £2 per meeting. Associate membership of the branch is £10.00, couple at the same address £15.00, full-time students under 30 £6.00. Schools wishing to bring groups of students to meetings will be asked to pay £10 for the group.
For any further information, please contact Dr Vivienne Larminie, branch secretary, 81 Old Road, Headington, Oxford, OX3 7LA or email vivienne.larminie@history.ox.ac.uk.
Wednesday 2 October 2019
4.15 pm Headington School, Headington Road, OX3 7TD
Using Music as Historical Evidence – Dr Robert Samuels, The Open University
And
Using Popular Prints as Historical Evidence – Prof. David Hopkin, Hertford College, Oxford
Monday 27 January 2020
4.15 pm Magdalen College School, Cowley Place, OX4 1DZ
Elizabeth I and Spain - Prof. Susan Doran, Jesus College, Oxford
And
Political Thought in Early Stuart England: The Tragedy of Charles I – Dr George Southcombe, Wadham College, Oxford
Tuesday 11 February 2020
4.15 pm The Cherwell School, Marston Ferry Road, OX2 7EE
Ordinary Europeans? Living through the Cold War – Prof. Martin Conway, Balliol College, Oxford
And
England and Europe in the Sixteenth Century – Dr Ian Archer, Keble College, Oxford
Monday 9 or 16 March 2020
4.15 pm Cheney School, Cheney Lane, Headington, OX3 7QH
TBC
Sunday 17 May 2020
2.30 pm walking tour on Oxford and the History of Science led by Professor Rob Iliffe
Tuesday in May 2020
8 pm, History Faculty, George Street, OX1 2RL
The Sixteenth Marjorie Reeves Memorial Lecture, preceded at 7.30 pm by the Annual General Meeting of the Oxford branch.