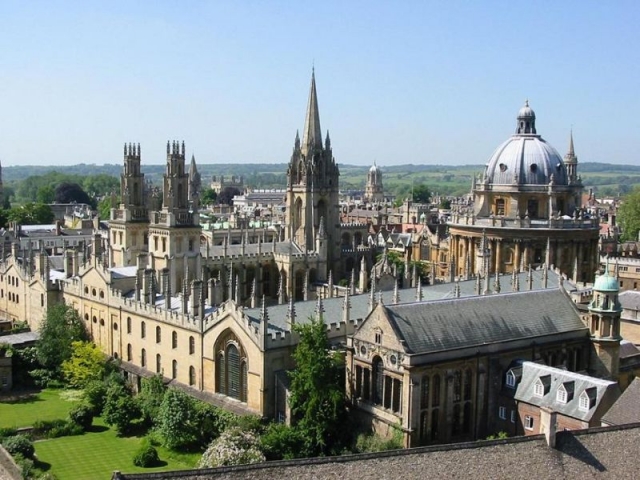 Oxford Branch Programme 2021-22
Entry to meetings is free for HA members, non-members £2 per meeting. Associate membership of the branch is £10.00, couple at the same address £15.00, full-time students under 30 £6.00. Schools wishing to bring groups of students to meetings will be asked to pay £10 for the group.
For any further information, please contact Dr Vivienne Larminie, branch secretary, 81 Old Road, Headington, Oxford, OX3 7LA or email vivienne.larminie@history.ox.ac.uk.
Alternatively telephone Dr Steven Gunn on 01865 276350
Tuesday 23 November 2021
4.15 pm at Headington School, Headington Road, OX3 7TD and / or on Zoom
Modern Political Revolutions
Prof. Robert Gildea. Worcester College, Oxford
And
Early Modern Intellectual Revolutions
Dr Jon Parkin, St Hugh's College, Oxford
Monday 13 December 2021
AGM 7.30 pm on Zoom: contact branch secretary for link.
Tuesday 8 February 2022
4.15 pm at The Cherwell School, Marston Ferry Road, OX2 7EE and / or on Zoom
Seditious speech and the 'popularity' of Tudor monarchy
Dr Laura Flannigan, St John's College, Oxford
And
Germany and the Cold War
Dr Sebastian Gehrig, University of Roehampton
Monday 7 March 2023
4.15 pm Magdalen College School, Cowley Place, OX4 1DZ and / or on Zoom
People and Politics in Seventeenth Century England
Dr Jon Healey, Kellogg College, Oxford
And
Medicine during the English Civil War
Dr Ismini Pells, Department for Continuing Education, Oxford
Monday 21st March 2022
4.15 pm at Cheney School, Cheney Lane, Headington, OX3 7QH and / or on Zoom
Rebellions and Dissent in England 1547-1558
Professor Steven Gunn, Merton College, Oxford
And
British Knowledge of Islam and the Middle East in the Twentieth Century
Dr Faridah Zaman, Somerville College, Oxford