Beckenham & Bromley Branch Programme
Branch Programme
By Ann Wagstaff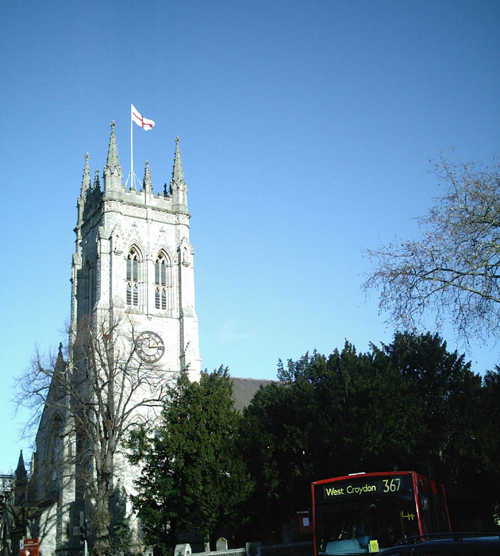 PROGRAMME 2018 - 2019
All meetings take place at 8.00 p.m. in Christ Church Hall, Fairfield Road, Beckenham,
BR3 3LE unless otherwise stated. Tea and coffee is served from 7.45 p.m.
There is a public car park nearby. For public transport routes and a local map, please see the branch website www.beckenham-historical-association.org/
Entry to meetings is free for HA members and £2 for visitors.
Associate membership of the branch is £14 per year.
For any further information please email aj60@dial.pipex.com
2018
Thursday 20 September at 7.30 p.m.
Annual General Meeting
followed at 8.00 p.m. by
Dr. Michael Jones
The Black Prince: Hero or Villain?
Thursday 11 October: Presidential Lecture
Professor Anthony Badger
Presidential First Hundred Days from FDR to Trump
Friday 19 October at 11.00 a.m.
Visit to The Linnean Society of London
Numbers limited: Pre-booking essential
Thursday 15 November at 7.00 p.m.
Fish and Chip Supper
followed by
BFI Film on Tour: Coast and Sea
Pre-booking for supper essential
Wednesday 28 November at 11.00 a.m.
Visit to the College of Optometrists
Numbers Limited: Pre-booking essential
Thursday 6 December
Mr. Brian Freeland
Richelieu: The Cardinal and His 'City'
The evening will begin with light Christmas refreshments
2019
Thursday 17 January
Professor John Gillingham
William II: The Red King
Monday 18 February at 11.00 a.m.
Visit to the Middle Temple Hall
Pre-booking essential
Thursday 21 February
Dr. Agnes Grunwald-Spier
The Holocaust in Hungary: One Woman's Story
Thursday 14 March
Ms Paula Kitching
Title to be Confirmed
(This meeting is part of British Science Week 2019)
Monday 8 April at 3.00 p.m.
Visit to Stationers' Hall
Pre-booking essential
Thursday 11 April
Dr. James Ross
Henry VI and the Origins of the Wars of the Roses
Thursday 25 April at 7.00 for 7.30 p.m.
Annual Dinner
at Zi Teresa Restaurant, Beckenham
Pre-booking essential
Thursday 9 May
Professor Peter Enser
Transports of Delight: The Passenger Experience of Yesteryear
Saturday 11 May at 11.00 a.m.
Spring London Walk
A Stroll in Royal Greenwich
Led by Kate Boyle
Thursday 13 June
Professor John Coffey
The Secret Diaries of William Wilberforce
Saturday 15 June at 8.45 a.m.
All Day Coach Outing to Rochester: Cathedral and Dickens' Day
Pre-booking essential