Beckenham & Bromley Branch Programme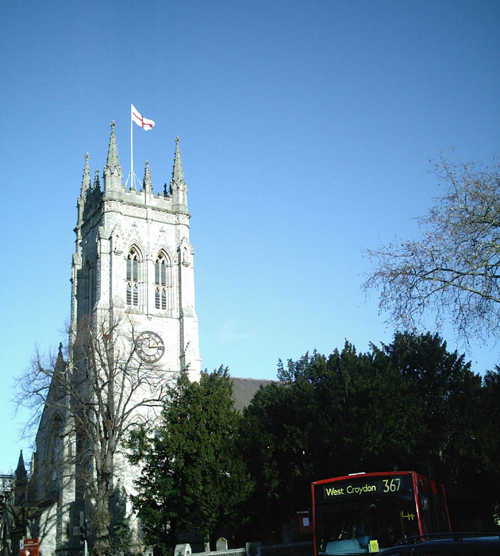 Beckenham & Bromley Branch Programme 2020-21
Details of events will be found in the Branch's monthly bulletin, the Beckenham Historian,
obtainable by post from the Editor at £7.50 for ten con­secutive issues.
All meetings are held in Christ Church Beckenham, Fairfield Road, off Beckenham High Street, BR3 3LE,
on Thursdays at 7.45 p.m. unless otherwise stated. While Government Covid-19 guidelines are in place face coverings must be worn at meetings. Pre-booking for all meetings in the Church or on Zoom is required. Please email your name and telephone number to ann.wagstaff@gmail.com or leave a message with your details on 020 8777 7742.
Website: http://beckenham-historical-association.org/
2020
24 September Annual General Meeting
7.30 p.m. followed by
Dr. Tim Mason
THE PLAGUE: 4000 BC – 2000 AD
15 October Professor David Carpenter
HENRY III AND WESTMINSTER ABBEY
26 November Dr. Roger Squires
THE HISTORY OF THE REGENTS CANAL
This meeting is on Zoom
10 December Gillian Walnes Perry
THE LEGACY OF ANNE FRANK
This meeting will be a Zoom lecture in the Church. Pre-booking is essential for attending in person in the Church or for watching remotely on Zoom.
2021


14 January Professor Simon Dixon
CATHERINE THE GREAT AND THE ENLIGHTENMENT
This meeting is on Zoom
11 February Presidential Lecture
Professor Peter Mandler
THE CRISIS OF MERITOCRACY:
HOW POPULAR DEMAND (NOT POLITICIANS) MADE BRITAIN
INTO A MASS EDUCATION SOCIETY
5 March VISIT TO THE ROYAL COLLEGE OF PHYSICIANS (provisional)
Friday Numbers Limited
11.30 a.m. Bookings by Friday 19 February
(This meeting is part of British Science Week 2021)
18 March Professor Steven Gunn
HENRY VII AND HIS COURT
12 April VISIT TO SKINNERS' HALL (provisional)
Monday Numbers Limited
2.30 p.m. Bookings by Monday 29 March
22 April Dr. Sophie Ambler
SIMON DE MONTFORT:
ENGLAND'S FIRST REVOLUTION AND
THE DEATH OF CHIVALRY, 1258 - 1265
29 April ANNUAL DINNER
7.00 for 7.30 p.m. Lugana Restaurant, Beckenham
Numbers Limited
Bookings by Thursday 1 April
13 May Dr. David Noy
JEWS IN THE ROMAN EMPIRE
22 May ALL DAY COACH OUTING TO SOUTHSEA AND PORTSMOUTH:
Saturday VISITS TO THE D-DAY STORY AND THE MARY ROSE EXHIBITIONS
8.15 a.m. Numbers Limited
Bookings by Saturday 24 April
10 June Professor Yang-wen Zheng
THE HISTORY OF LATE IMPERIAL AND MODERN CHINA
12 June Midsummer London Walk
Saturday A STROLL IN CLERKENWELL:
11.00 a.m. INCLUDING ST. JOHN'S GATE
Led by Kate Boyle
June/July VISIT TO SEVERNDROOG CASTLE
tbc
July VISIT TO THE SILCHESTER TOWN LIFE PROJECT
tbc
August ALL DAY OUTING TO THE SAVILL GARDEN AND
tbc FROGMORE HOUSE, WINDSOR