Nuneaton Branch Programme
Branch Programme
By Jennie Raybould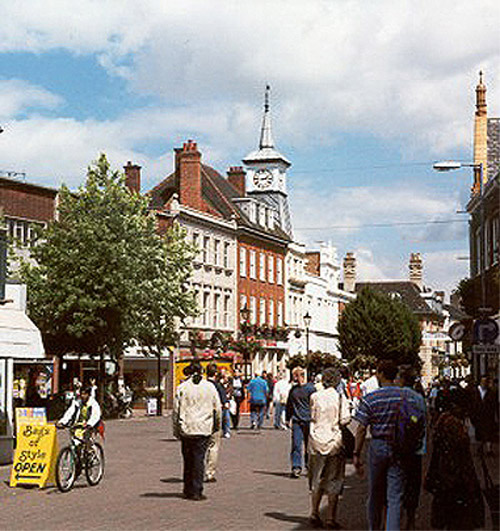 NUNEATON BRANCH CENTENARY PROGRAMME 2018-2019
Entry to meetings is free for HA members, non-members £4 per meeting. Associate membership of the branch is £10 per year.
For any further information please contact Mrs. Jennie Raybould, Branch Secretary on 02476 328148 or e-mail nuneatonha@hotmail.co.uk
All meetings take place at King Edward VI College Nuneaton at 7.15 pm unless otherwise stated (Please note that the April meeting is at a different venue)
30th January 2019
Professor Tony Badger, President of the Historical Association
Presidential 100 days from Wilson to Trump
The most famous Presidential 100 days is probably Franklin Roosevelt's in 1933. Our own H.A. President will look at a wide range of recent Presidents from this particular standpoint and bring the story right up to date.
27th February 2019
Adam Busiakiewicz , Art historian, lecturer and doctoral candidate at the University of Warwick.
Sir Fulke Greville Collector, Builder, Gardener and Warwickshire Man
Fulke Greville was a significant figure in early 17th Century England and the talk about him by one of our promising younger historians will cover the full range of his activities, including his Warwickshire connections.
15th March 2019 (Friday, 7pm)
Branch Centenary Dinner at Chilvers Coton Heritage Centre:
Guest speaker Professor Tony Badger, President of the Historical Association
20th March 2019 (at 3.30pm)
Dr Jonathan Willis, Senior Lecturer in Early Modern History at Birmingham University
'Popular Religion in Post-Reformation England: the Case of the Ten Commandments'
Dr Willis is interested in the often contrasting ideas of theological debate and the religious beliefs and practices of ordinary people. This lecture will bring these contrasting worlds together.
3rd April 2019
Please note the venue for this meeting will be: Etone College, Leicester Road Nuneaton 6AA.
Professor Anne Curry Professor of Medieval History, University of Southampton
Knowing too much, knowing too little, Agincourt and Bosworth
Another former H.A. President, Professor Anne Curry is the foremost expert on the Battle of Agincourt and why it retains so much significance today. In this talk she introduces by contrast another familiar battle to us, somewhat nearer home
8th May 2019
Dr. Catherine Holmes Tutor in Medieval History, University College, Oxford
Byzantium in an age of Expansion c.900-1200
Dr. Holmes is a historian of the politics and the culture of the Mediterranean world, including Byzantium, between the tenth and early fifteenth centuries. She is particularly interested in frontiers and in relations between different religious and ethnic groups. We look forward to benefiting from her expertise on a subject we have not heard about in previous Branch lectures.
19th June 2019 at 7.00 p.m. (please note slightly earlier time)
Report on the Living through the English Civil Wars Project
One of our own members, Carol Wileman, has been taking part in a substantial local study about the after- effects of the 17th Century Civil War in Warwickshire. It has been run jointly by the Friends of Warwickshire Record Office and the Dugdale Society with over 30 volunteers from around the County. We are delighted that she has agreed to give us a short progress report on the venture, a real piece of living history.
3rd July at 7.00pm - please ote slightly earlier starting time
Steve Moore
The Murder of Polly Button 1832
This special Centenary event is both a talk and a walk. Local and Family historian Steve Moore will give us a short talk on this notorious local event with an explanation of the poverty-stricken social and economic background which accompanied it. Then he will lead us on a walk around the centre of Nuneaton and up Abbey Street to re-tread the ground of the tragic events. We will return to the College for refreshments and a chance to order Steve's forthcoming book on the subject, due out in the autumn. It gives a comprehensive background to what happened and will be a significant addition to Nuneaton's history.