Nuneaton Branch Programme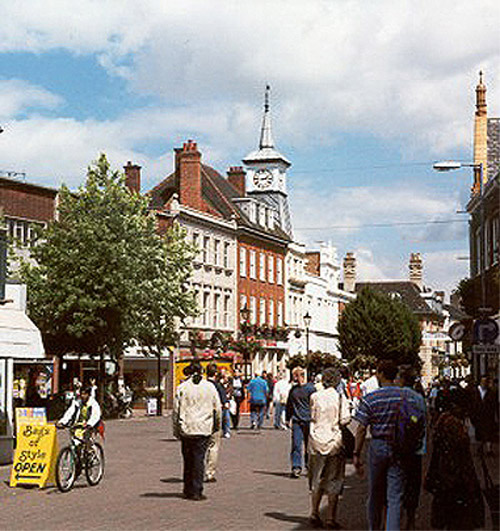 Nuneaton Branch Programme 2021-22
SUBJECT TO CHANGE: All meetings are held on Wednesdays. September's meeting is on Zoom and October's is a physical meeting but the venue of subsequent meetings has yet to be determined.
For any further information and for attending the occasional Zoom Meeting please contact Mr Michael Arnold, Branch Secretary, by e‐mailing michael.arnold@cantab.net or telephoning 07785 337147
Voluntary donation from non-members on their first visit.
Saturday 7 August 2021, Time 2pm
Outing: Griff House
John Burton / David Paterson
22 September 2021, 7.15pm (Zoom)
The History, Politics and Culture of Gibraltar since 1704
Dr Chris Grocott, Leicester University
20 October 2021, 7. 30pm Holy Trinity Church Attleborough, Nuneaton CV11 4TS
NATO, the Cold War and the bidding for the 1968 Olympics
Dr Heather Dichter, De Montfort University
10 November 2021, 3.30pm King Edward VI College Nuneaton CV11 4BE
The Crusades: Yesterday and Today
Dr Guy Perry, Keble College, Oxford
24 November 2021, 4.30pm Etone College Nuneaton CV11 6AA
The Student Great Debate
15 December 2021, 7.30pm (Zoom)
Anti-Fascism in the British Jewish Community in the 1930s
Dr David Dee, De Montfort University
19 January 2022, 7.30pm (Zoom)
The Debate over U.S. Entry in to World War Two
Dr Andrew Johnstone, Leicester University
16 February 2022, 7.30pm (Zoom)
Lloyd George
Dr Jonathan Rodell, Institute of Continuing Education, Cambridge
16 March 2022, 3.30pm (Zoom)
Reluctant Regicides
Prof Andrew Hopper, Leicester University
27 April 2022, 7.30pm. Chilvers Coton Heritage Centre, Avenue Road, CV11 4LU
The Norman Conquest
Prof David Bates, University of East Anglia
18 May 2022, 7.30pm. THE VENUE HAS BEEN CHANGED TO ZOOM
The Cultural Revolution
Dr Yangwen Zheng, Manchester University
15 June 2022, 7.30pm. Chilvers Coton Heritage Centre, Avenue Road, CV11 4LU
Nuneaton Branch AGM